---
Mountaineering Training | The Triangle of Training Success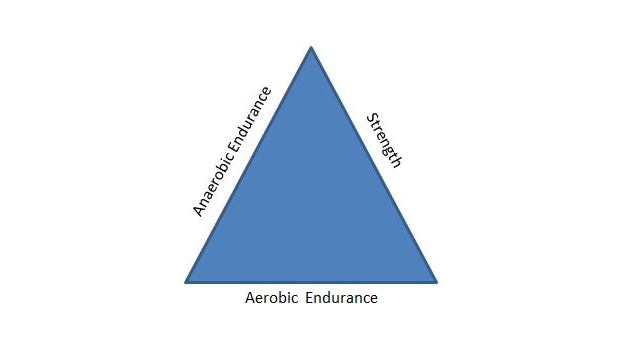 With the start of the a new year now is a good time to step back and take account of your training plan. Training for any sport requires a balance of different activities. Too much of one type of training can lead to over-stressing our bodies; too many different activities can lead to a dilution of focus.

While a mountaineering training program will include many facets, it is important to never lose sight of the critical elements:
1. Aerobic Endurance Training: Longer sessions to increase the ability to go for a long time at a steady pace. This builds your training base.
2. Anaerobic Endurance: Shorter intense sessions to increase the ability to go for a short time at higher intensity. This gives you the range of exertion to accommodate different paces and exertion levels.
3. Strength Training: The ability of the muscles to support the pack weight, movement over challenging terrain and other tasks such as digging snow or performing an ice-axe arrest.
These are the "meat and potatoes" of preparation for mountaineering. Try to make sure you are exercising all three on a weekly basis.
- John Colver
John Colver is a longtime climber, former mountain guide, and certified personal trainer with the American Council of Exercise. Colver introduced outdoor fitness classes to athletic clubs throughout the greater Puget Sound region before creating his adventX brand. Currently, adventX leads training programs in Seattle and Colver presents clinics on outdoor fitness at companies such as Microsoft, Boeing, the American Lung Association, and REI. Colver lives in Seattle, and is working on his second book, Fit to Climb - a 16 week Mount Rainier Fitness Program.
Questions? Comments? Share your thoughts with John and other readers on the RMI Blog!
---
More to Explore
Ecuador Seminar: Team Readies for Chimborazo Summit Bid
January 14, 2013