---
Aconcagua: Justman & Team Camp 2 Rest Day Gives Time for Reflection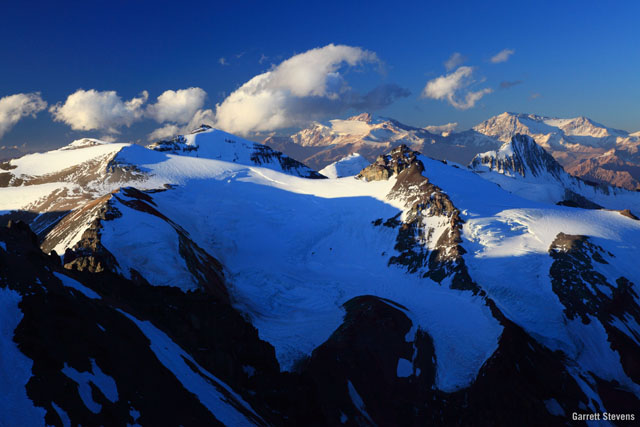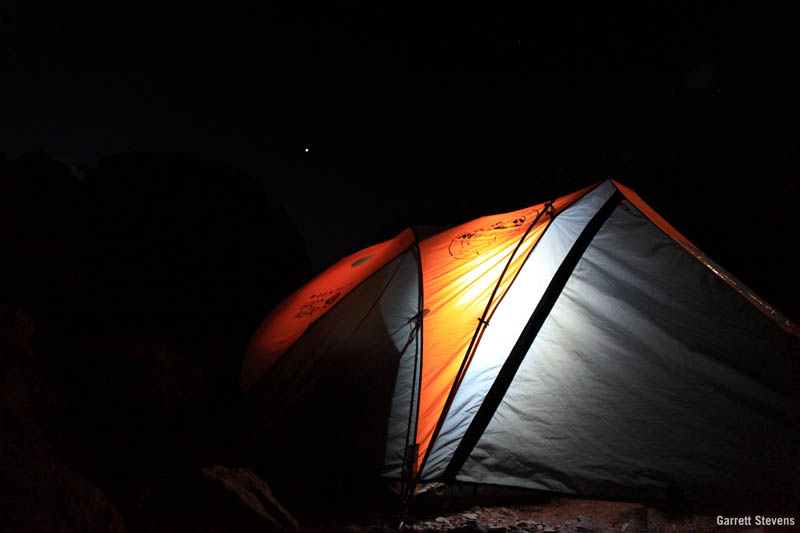 We woke on our rest say today to another beautiful morning on the Stone Sentinel, feeling good at our Camp 2 altitude of 18,200'. Although clouds have slowly built and a light snow is falling, team morale is high and the collective attitude is positive and charged with anticipation of the move to come. Everyone continues to climb well, and we're all taking care to eat and drink enough for the hard days ahead.
Rest days give time to think, and something that always comes to mind is the total experience of mountain climbing. A big part of that experience is being present in the moment, finding the rhythm of walking and breathing, seeing the splendor of nature all around and being able to appreciate it without the distractions that are all too present in most of the world. The team is definitely embracing the moment, soaking up the beauty and enjoying the journey through this high and wild place. While occasional thoughts may jump forward and higher to the summit of South America, we are perfectly content to enjoy a cup of coffee and the company of friends new and old on this well-earned rest day.
Keep us in your thoughts as we push higher and higher the next few days. The weather looks promising, the team is strong, and we look forward to the challenge ahead!
RMI Guides JJ Justman, Geoff Schellens, Garrett Stevens and the Aconcagua team
On The Map
×
Sign Up For Aconcagua 2013 Emails
{/exp:mailinglist:form}
---
More to Explore
Mexico Volcanoes: Waterfall & Team at Altzimoni Hut on Ixta
January 14, 2013
Mexico Volcanoes: Waterfall & Team Ready for Ixta Summit Bid
January 15, 2013