---
Everest Base Camp Trek: Grom & Team Visit a Women's Monastery and Sir Edmund Hillary's School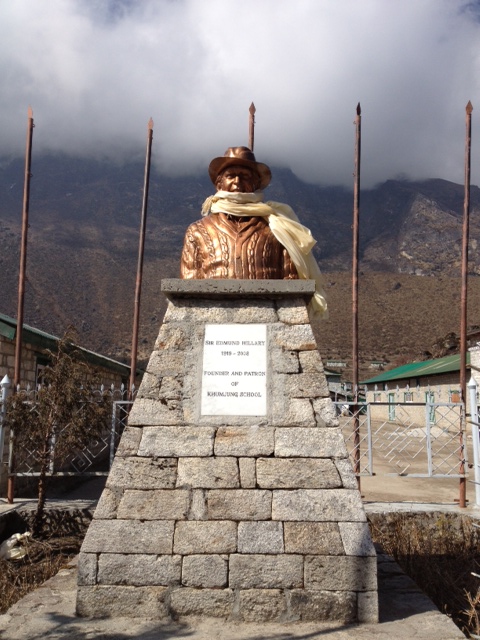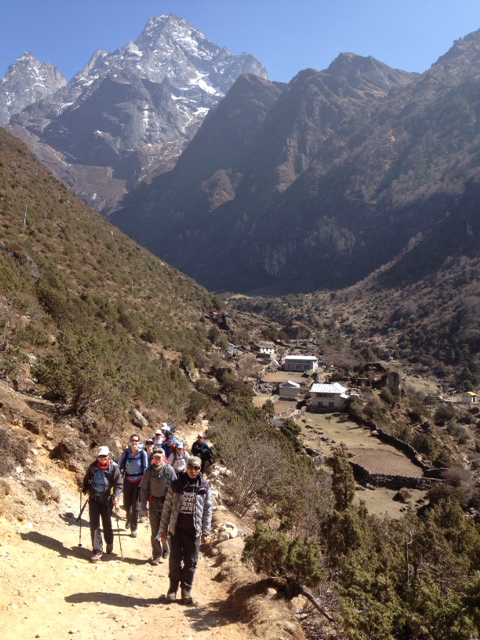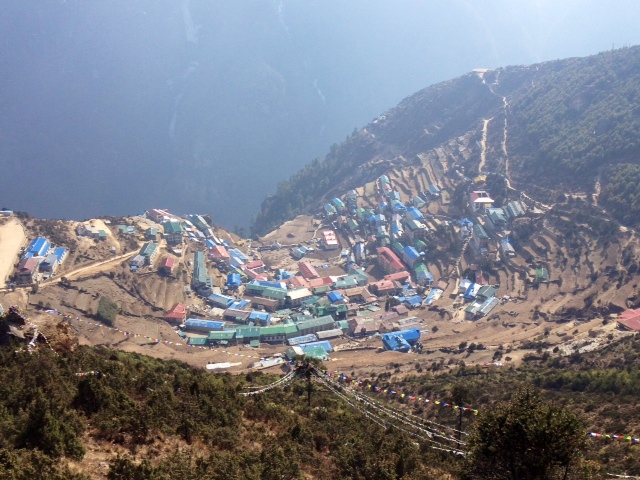 Hello again everyone.
Today the team took an "active rest day", instead of just sitting around and relaxing we hit the trail for another adventure. First up was a visit to a seldom visited all women's monastery in the village of Thamo. It's about an hour and half from Namche and is a little of the beaten path. This monastery is home to 28 women mostly who have escaped prosecution from Tibet. Their ages range from 16 to 88 and they exist solely off of donations. A few of them came out to greet us and gave us a brief tour of the new monastery they are currently building. We stayed for about an hour, had some tea and either bought a few items or made donations to help with their cause.
Next we made our way uphill to visit the first school established here by Sir Edmund Hillary in Khumjung. It sits between several small villages and has the most amazing views thus far. We could see Everest, Lhoste, Ama Dablam and countless others. We then headed back to our tea house in Namche where the team is resting and enjoying the hot showers.
Everyone is doing great and looking forward to tomorrow.
RMI Guide Casey Grom and crew
On The Map
×
Sign Up For Everest BC Trek 2013 Emails
{/exp:mailinglist:form}
---
More to Explore