---
Mt. Rainier: Winter Seminar Team Trains and Reaches Top of Muir Peak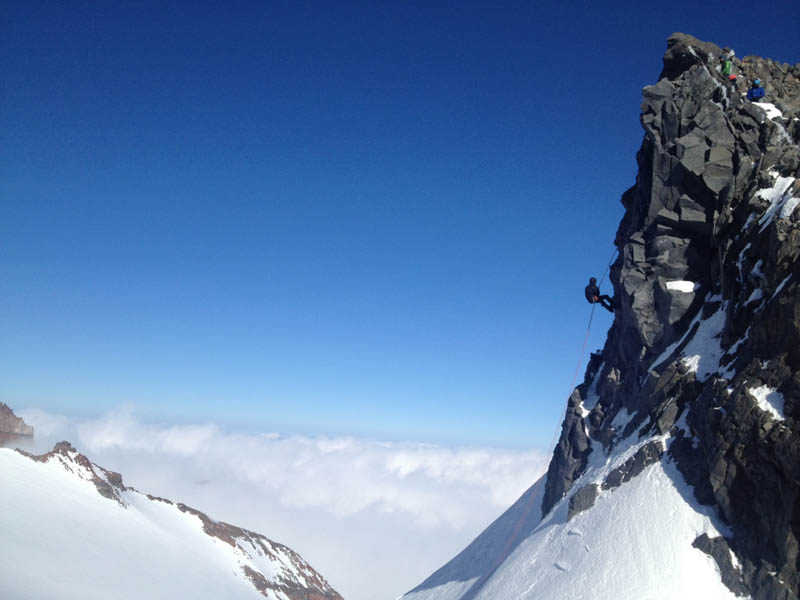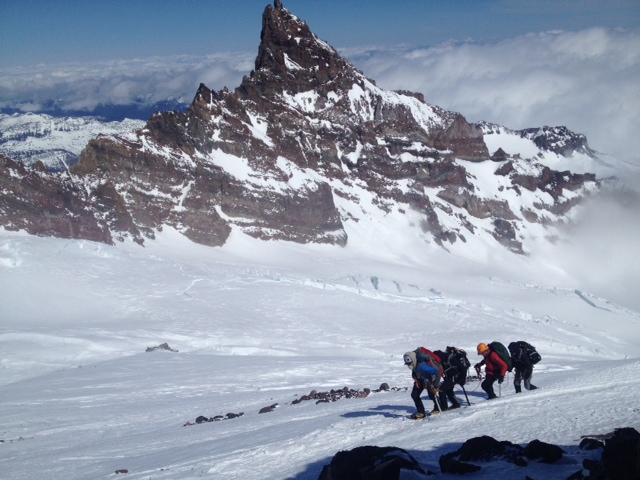 Update 5:27 p.m.: What a day! What a day! The team made it high up on the mountain and we finished the training with a Muir Peak rappel. After a full day it's time to relax, unwind and tell some stories!
8:33 a.m.: We made the summit!! Of Muir Peak. Yesterday the weather cleared and the team got out to play in the snow. While practicing cramponing we made the top of Muir Peak just above 10,000 feet. It is always a beautiful view looking down on the Mount Rainier glaciers below.
Today we have another beautiful day to continue our expedition skills training. While we go through crevasse rescue, Brent and Katie are going to check out the conditions higher on the mountain. If all is good we will venture up the mountain later this afternoon.
---
More to Explore
Mt. Everest: Icefall Practice Day
April 11, 2013