---
Mt. Everest Expedition: Team Acclimatizing at Advanced Base Camp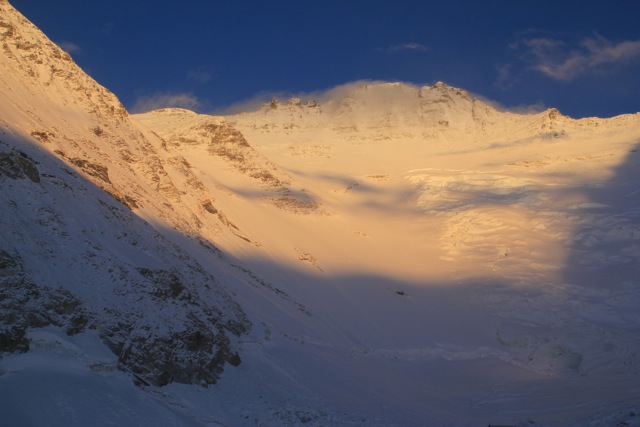 Today is a rest day for our Sherpa team and the upper mountain fixing group as well. It was breezy most of the day, with some clouds rolling in in the afternoon.
Tomorrow the route fixing team will push towards Camp Four, the South Col, while Dave and our crew will get onto the Lhotse Face. They are working their way up to Camp Three for training and then will return to Camp Two for one final night before returning to Base Camp. This is turning out to be a great rotation for our team.
It is not easy living up at 21,000 ft, but it is so crucial for the body to adjust to these extreme altitudes and thus prepares our team for future pushes to even greater altitudes. Building on these incremental efforts and experiences is so important mentally and physically. It will pay off with a safe and successful climb later.
RMI Guide Dave Hahn checks in via Satellite phone. Listen to his voice mail in the audio clip below.
Team Member Update:
Due to a potential medical issue, James was sent home last week by the doctors at base camp. He is now at home consulting with his family doctor.

RMI Guide Dave Hahn checks in from Advanced Base Camp on Mt. Everest.
On The Map
×
Sign Up For Everest 2013 Emails
{/exp:mailinglist:form}
---
More to Explore