---
Mt. McKinley: Walter & Team Arrive on the Mountain and Travel to Camp 2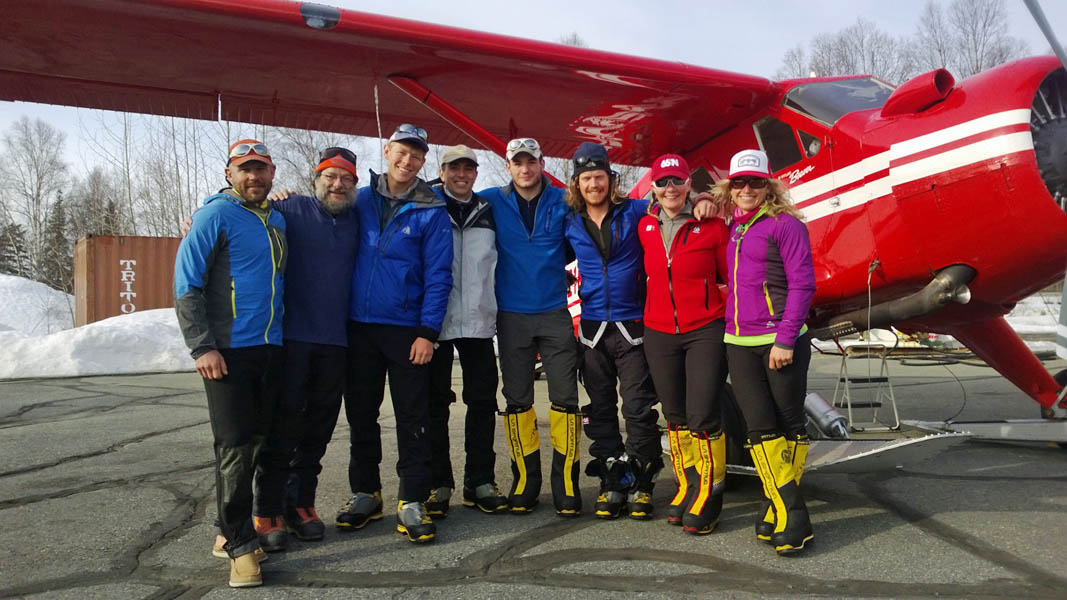 Greetings from the Kahiltna Glacier. We had a great day yesterday, as we flew into Kahiltna Basecamp in the morning, prepped our gear, and started climbing. The weather was beautiful and the snow conditions were perfect for efficient travel. We took all of our gear to our first camp, at the confluence of the Kahiltna Glacier and the Northeast Fork of the Kahiltna Glacier, at the base of Ski Hill.
We started this morning with bagels & cream cheese, with bacon, before we packed up and started climbing. Leaving camp, Ski Hill provided the first (of many) up hills of our journey. We climbed once again with great weather and snow conditions, hauling our heavy expedition loads on sleds and in our backpacks. With tired legs, sore shoulders, and tender hips, we arrived at our Camp 2, 9,400' on the Kahiltna Glacier. A hearty dinner of Indian food filled our stomachs, along with plenty of hot drinks to rehydrate.
We're in our tents now, looking forward to a restful night's sleep. It's snowing lightly, with no wind. We're hoping for good weather tomorrow, and moving up to Camp 3, at 11,200'. We'll be in touch again soon with an update.
RMI Guide Mike Walter and team
On The Map
×
Sign Up For Denali 2013 Emails
{/exp:mailinglist:form}
---
More to Explore