---
Mt. Everest: Teams Watch the Weather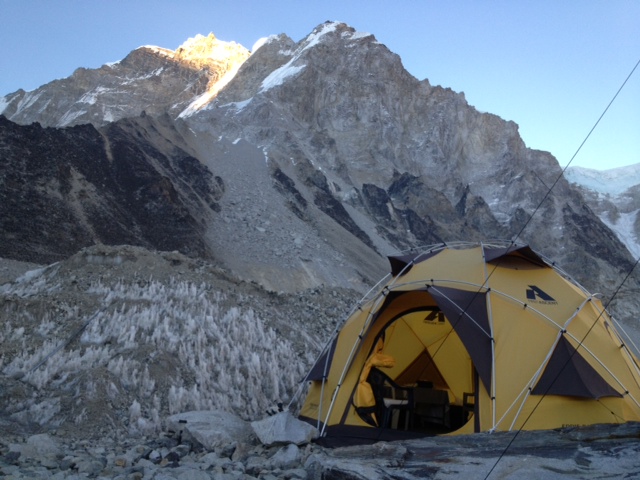 Well, the summit buzz is starting here at Everest Base Camp. A few teams had planned on heading up this morning but a pulse of snow in the early morning hours shut most of them down. Everyone has been milling about camp trying to piece together what the other teams are doing. It's all pretty exciting.
The main focus for everyone is on the weather forecast. There is a tropical cyclone in the Bay of Bengal and that could mean a lot of snow if it comes our way. Everyone is hoping that it dissipates over the next several days of course.
As for us we're not rushing up the mountain just yet. We're still healing up a bit and being in the first big wave if summiteers was never in our plan. Better for us to hang back a few days, wait for a solid forecast and hopefully get the summit without a big crowd.
So its at least a few more days of Base Camp life for us.
RMI Guide Seth Waterfall
×
Sign Up For Everest 2013 Emails
{/exp:mailinglist:form}
---
More to Explore
Mt. McKinley: Walter & Team Reach 11' Camp
May 12, 2013
Mt. McKinley: Walter & Team Enjoy a Rest Day
May 13, 2013