---
Mt. McKinley: Haugen's Team Moves to 9,600' Camp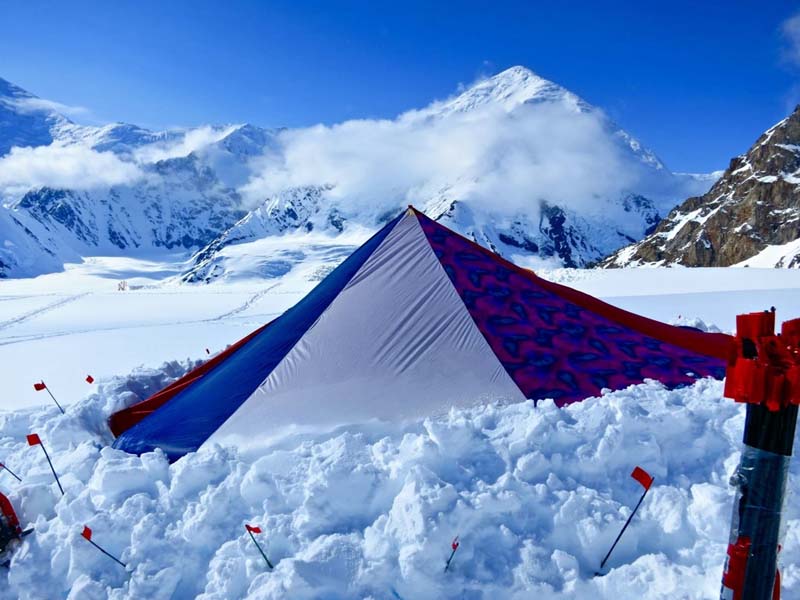 Sunday, June 16th, 2013
Happy Father's Day to all of our dads from Summit Team 6!
We bit off another chunk of the mountain this morning ascending to 9,600 feet. Only 10,600 feet to go! We arrived at our new camp around mid morning. Our team is quickly becoming McKinley camp experts, so it did not take us very long to dig in camp. We had some extra daylight (oh yeah, it is always daylight), so we decided to dig a monster posh house. A posh house is our version of a cook tent. It is like a snow cave where the cooking and seating area is dug into the snow below ground level. The roof is a big top-like tent that is held up by a pole that goes from the apex to the floor of the snow pit. Now we have room for company.
The weather forecast looks stellar so we should be able to move up to 11k Camp tomorrow.
RMI Guide Mike Haugen and Summit Team 6
P.S. Lance says thank you to his wife and girls for the Father's Day card!
On The Map
×
Sign Up For Denali 2013 Emails
{/exp:mailinglist:form}
---
More to Explore
Mt. Rainier: Emmons Skills Seminar at Glacier Basin
June 16, 2013
Mt. McKinley: Beren's Team at High Camp
June 16, 2013