---
Mt. McKinley: Haugen's Team Makes a Carry Up to 14K Camp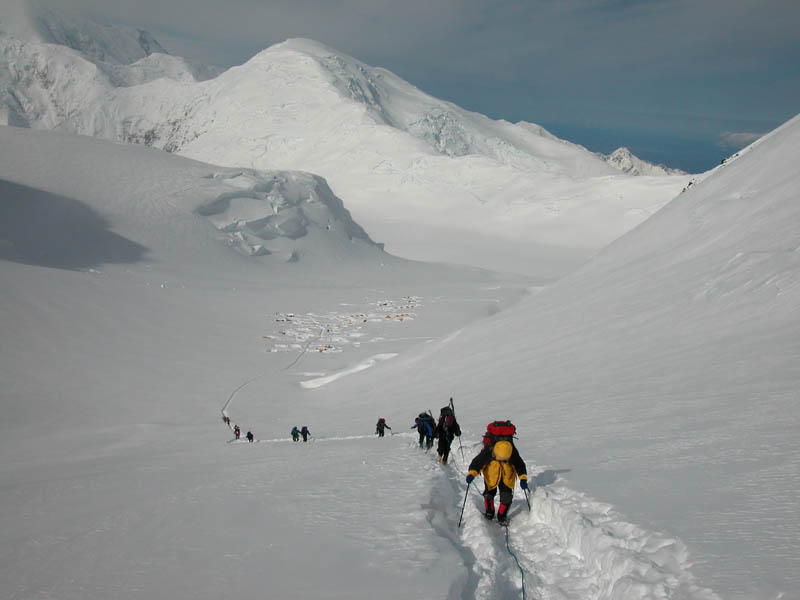 Wednesday, June 19th, 2013
We moved a cache all the way up to 14,000 ft camp today. It is a big day to gain that much altitude with a big load, but our crew did great. In fact, several people commented on how good we looked as we pulled in.
We made great time getting back down to 11k. Jake Beren and crew stopped by for a visit as they are relaxing in 11k camp on there way out to Basecamp and the landing strip. Our plan is to move up to fourteen tomorrow, but only if the weather is as perfect as it has been.
Steve says hi to Tania!
Cindee says hi to dad and wants him to know she is safe and happy!
Quinn says hi to Liz!
Lance says hi to the girls! I hope Penny's school play went well.
Haugen says hi to Amber and the girls!
Peter says hi to Bob and Perk! Trust the puppies are doing well. Love to Ivonne.
Grasshopper says hi to Annie, Rose, and kin!
Katie says hi to Cody!
Uchal says hi to all his people in Rock City!
Sandra says hi to mom, dad, and Hikari!
On The Map
×
Sign Up For Denali 2013 Emails
{/exp:mailinglist:form}
---
More to Explore
Mt. McKinley: Beren & Team Head Down to 11 Camp
June 20, 2013