---
Mt. Rainier: Expeditions Skills Seminar - Moves into Camp Muir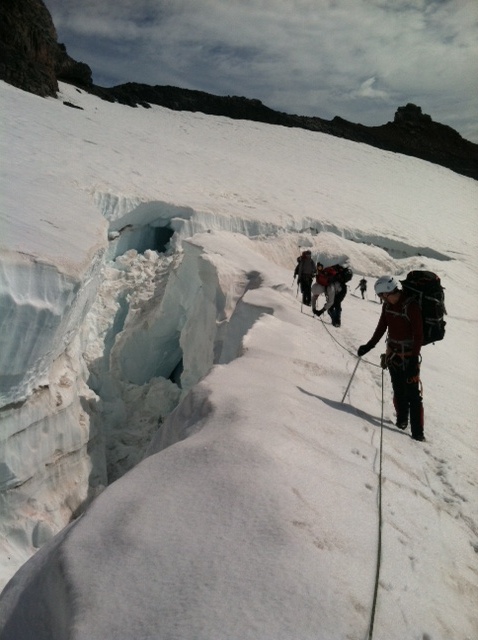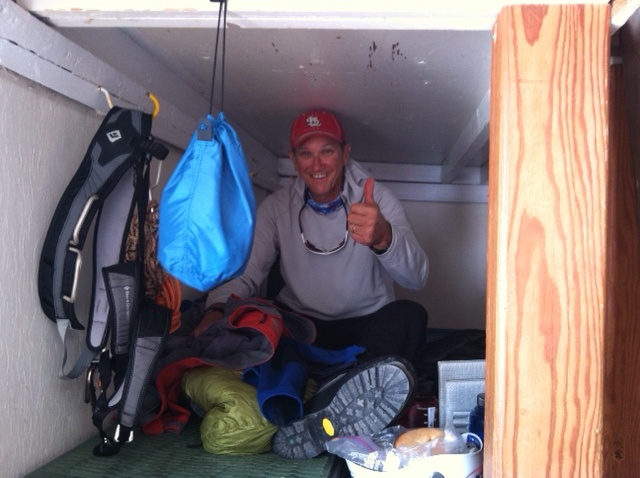 Today team Expedition Skills Seminar - Paradise was relieved to crawl out of our tents to clear skies and warm temps. Last night, directly after arriving in camp after crevasse rescue training we were graced with a purifying rain burst but then rudely interrupted by a brief but intense lightning and thunder storm. It cleared in time for dinner and a peaceful sleep.
After packing up camp this morning, a stimulating walk through a large crevasse field and icy section brought us to Camp Muir at 10,060 feet. Here we will rest and prepare for our summit climb tonight. Folks are happy to be moved into the bunk house here and even happier to hand off some group gear to a guide heading down hill. Yea for lighter packs!
Wish us luck tonight on our climb.
---
More to Explore