---
Mt. Kilimanjaro: Waterfall and Team Start Safari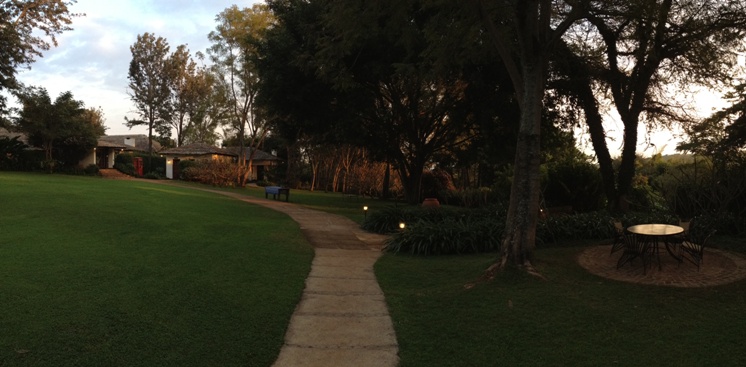 We've started our safari with a great day. We got an early-ish start from the Dik Dik and headed out of town. On the way we stopped to pick up some stuff for the road. We made good time on some rough roads and through some construction zones. It's actually great to see the government investing in infrastructure here.
Once we got to Lake Manyara National Park we had an amazing lunch at a nice little picnic spot and then headed out on the game drive.
The drive was excellent! I've been convinced for years that the 'tree climbing lions' of Lake Manyara do not exist but today I was proven wrong. It was just a glimpse of the hind quarter of the lion but now I know they're real.
We're done with the game drive now and enjoying cocktail hour at the Plantation Lodge. It's a great change of pace from the mountain. Here's a pick of the grounds at the lodge. It's a beautiful spot to spend a couple of nights on safari.
RMI Guide Seth Waterfall and Team
×
Sign Up For Kilimanjaro 2013 Emails
{/exp:mailinglist:form}
---
More to Explore
Kilimanjaro: Waterfall & Team Explore the Ngorongoro Crater
August 16, 2013