---
Mt. Elbrus: Waterfall & Team Safe and Sound at Basecamp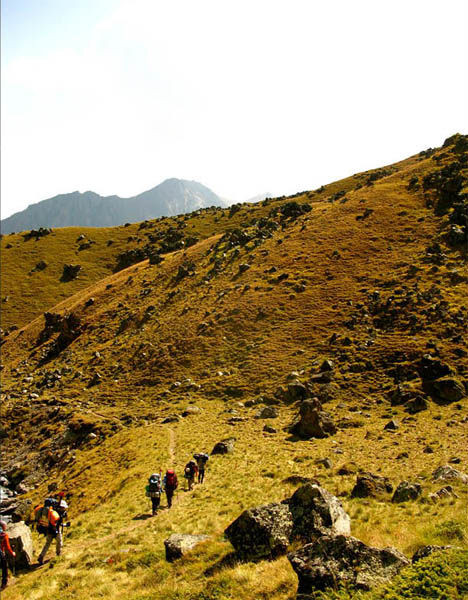 Hi, this is Seth. We're all back down at basecamp. It was a bummer to walk down today without the summit but that's the way it goes sometimes. Everyone was in good spirits even though we didn't top out.
The weather has just not cooperated with us for a summit bid. We were never able to reach high camp and that forced us to try to go for the top from Camp 1. Even then the winds pushed us back after just a few hours.
Like I said, that's the way it goes sometimes. The important thing is that we've all descended safe and sound. We have some great stories that is for sure.
On The Map
×
Sign Up For Elbrus Northside 2013 Emails
{/exp:mailinglist:form}
---
More to Explore
Mountaineering Training | Next Steps: After The Climb
September 2, 2013