---
Mt. Kilimanjaro: Grom & Team Summit!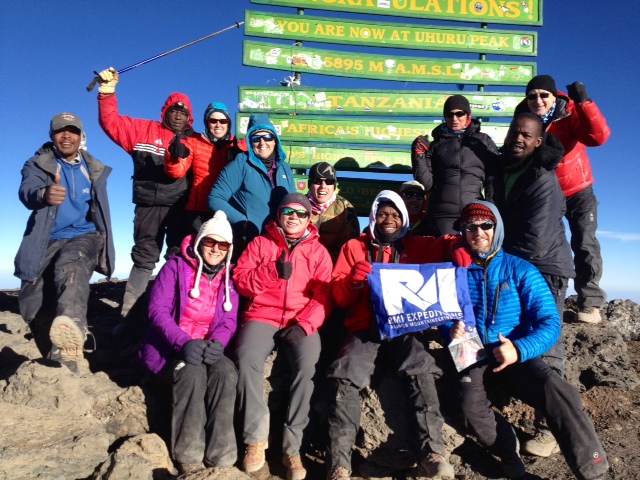 9/10/13 6:49 am PT
Hello all -
The team has finally made it all the way down to Mweka camp situated around 10,000' and are resting after such a big day.
We had a wonderful day for climbing today with clear skies, moderate temps and very little wind. Everyone did a great job of taking care of themselves the entire day and really impressed me by making the summit in a little over 6 hours. We spent about a half hour taking in the spectacular views and getting the obligatory summit photos, then headed back down to high camp. After a brief rest we packed up and headed further down valley to tonight's camp.
Everyone is doing well and I'm sure will sleep well tonight.
Looking forward to hot showers and clean clothes tomorrow.
RMI Guide Casey Grom and crew
9/10/13 3:10 am PT - Success!
Our entire team reached the summit of Mt. Kilimanjaro today.
We have safely returned to high camp and are getting packed up for our descent.
We'll try to update this evening.
On The Map
×
Sign Up For Kilimanjaro 2013 Emails
{/exp:mailinglist:form}
---
More to Explore