---
Mt. Kilimanjaro: Climb Ends Safari is About to Begin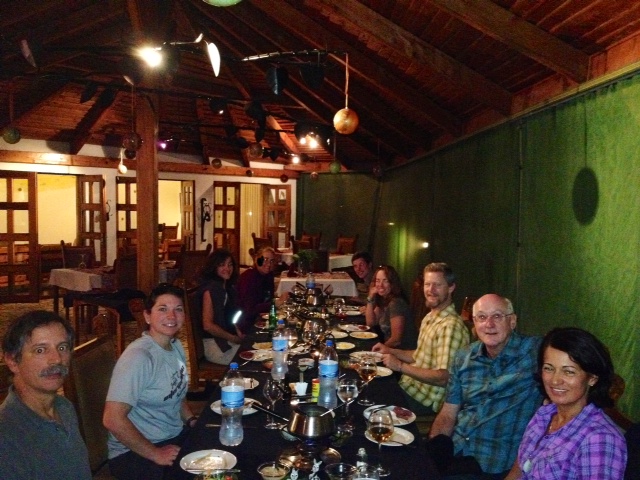 After a short hike today we finally arrived at the exit gate of Kilimanjaro National Park and meet up with more of the Dik Dik staff who had prepared a wonderful lunch for us. It took about two hours to reach the Lodge where we greeted by all of the lodge staff outside awaiting our arrival singing and dancing. It was a very warm welcome and left everyone with big smiles.
As you can guess there were hot showers for all and a few naps too. We finished the evening with a celebration dinner and handed out summit certificates to everyone.
Now it's time to enjoy the success and do a little animal watching!
Safari starts tomorrow!
RMI Guide Casey Grom and crew
On The Map
×
Sign Up For Kilimanjaro 2013 Emails
{/exp:mailinglist:form}
---
More to Explore