---
Mt. Kilimanjaro: Hahn and Team Recover from Jet Lag and Prepare to Climb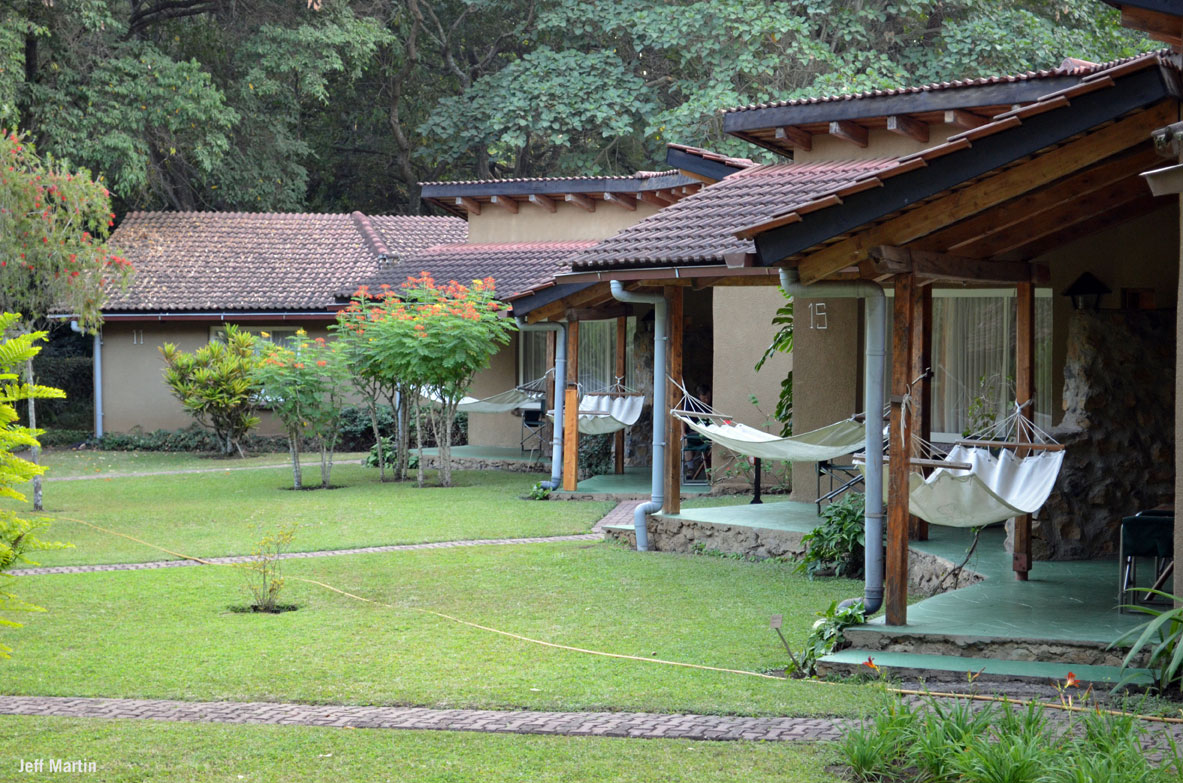 We got together after a relaxing breakfast in our tropical garden of a lodge and we talked about going up amongst the glaciers of Kilimanjaro. It was a morning of going over the plan of attack and for discussing gear and best practices for staying healthy in this part of the world. The middle of the day was spent getting the gear and clothing sorted and by afternoon the team enjoyed a bit of free time to wander about or to nap. The wanderers didn't have to go far before they could see Kilimanjaro floating in the distance. The nappers surrendered for a short time to the jet lag we all feel.
The team enjoyed seeing groups of monkeys swinging through the trees of our compound as well as listening to strange birds call out as they cruised overhead.
We enjoyed a group dinner and some storytelling for the evening. It will be hard to leave this luxurious and laid back setting, but the thought of getting walking on the flanks of the largest freestanding mountain in the world is pretty enticing as well.
Best Regards,
RMI Guide Dave Hahn
×
Sign Up For Kilimanjaro 2013 Emails
{/exp:mailinglist:form}
---
More to Explore
Mountaineering Training | Training Phases
September 17, 2013