---
Aconcagua: Justman & Team Reach Casa de Piedra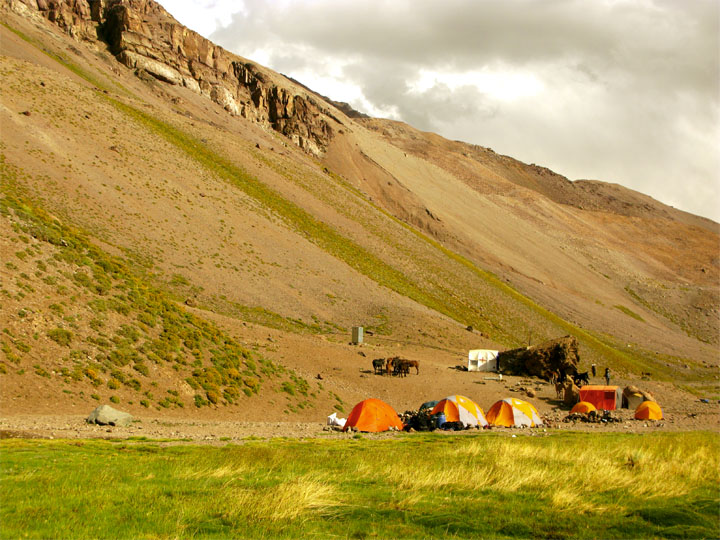 We awoke from our first night under the stars to another beautiful day in Valle de Vacas. The early morning light brought the return of our mules, who patiently awaited our heavy loads. Fortunately for us, and the mules, the weather quickly changed to scattered clouds and some reprieve from the scorching sun that successfully torched a few of us yesterday.
We had a great day walking to Casa de Piedra (11,000 ft) and we were able to catch our first glimpse of Aconcagua, or more correctly, parts of the mountain as it poked through the clouds.
Everyone is doing great and we are all looking forward to pulling into base camp tomorrow since life is so rough down here. Too much steak and packs that are way too light!
×
Sign Up For Aconcagua 2013 Emails
{/exp:mailinglist:form}
---
More to Explore
Ecuador Volcanoes: Team is Rested And Ready
December 18, 2013