---
Aconcagua: Justman & Team Carry to Camp 1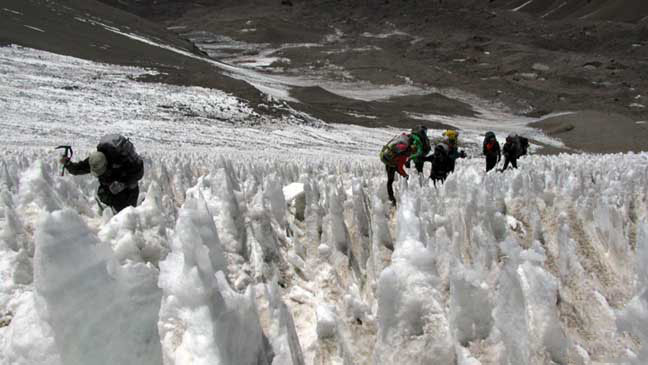 Hello everyone in the lowlands! We thin-air breathers are now back in base camp after a terrific day. The team carried gear up to Camp 1. Aconcagua is a big undertaking which requires a lot of food, fuel and gear.
We established Camp 1 at 16,200 feet. The team is honestly doing so well! We moved as one unit up and down. I like this because it keeps people motivated and we can pass the time with chit chat.
Once we arrived at Camp 1 we emptied our packs and then Leah and I filled a couple of duffel bags full of food and gear. Now back at base camp we are surviving the heat and several climbers are in a championship round of Yahtzee.
On The Map
×
Sign Up For Aconcagua 2013 Emails
{/exp:mailinglist:form}
---
More to Explore