---
Aconcagua: Stevens & Team Secure Permits, Depart Mendoza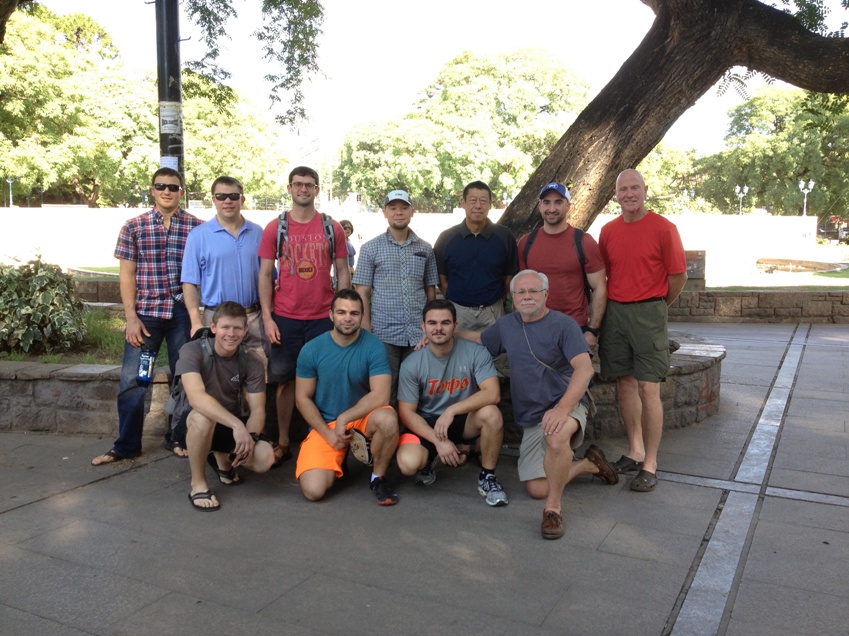 Today's mission: obtain permits, get the last few items on the shopping list, and head out to Penitentes. We started early, taking advantage of the cooler temps to head over to the payment and permit offices. Like many things here in Argentina, opening times for businesses are relative and quite fluid, so we ended up at the offices just a bit before they were open. Good thing we did, too, as there were about 50 other folks on the same itinerary as our team! We got the payments taken care of, headed over to the Permit office, and settled in for the long haul of stamping, reviewing, signing, and getting back the completed permits.
Permits in hand, we headed back to the hotel to pack our bags onto the waiting transport. For those who don't know, it takes a mountain of luggage to climb a mountain like Aconcagua. The team is now packed and ready to go. We are heading out for Penitentes to pack bags, get to bed, and start the trek in to Base Camp tomorrow.
The crew looks good as you can see here, so keep sending the good vibes as we start this incredible journey!
RMI Guides Garrett, Ben, and Nick
×
Sign Up For Aconcagua 2013 Emails
{/exp:mailinglist:form}
---
More to Explore
Aconcagua: Beren & Team Move to Camp 1
December 29, 2013