---
Aconcagua: Beren and Team Rest day at Camp 2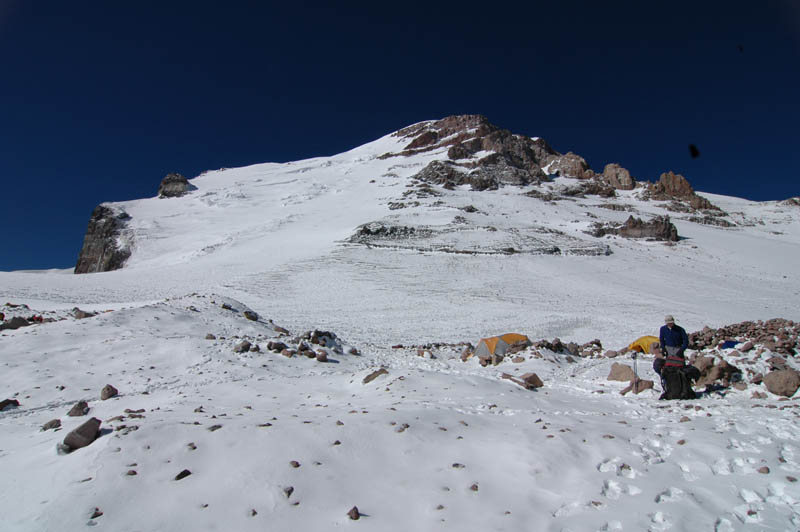 Siesta time! This morning we slept in a little and worked a bit on our tents. It has become a little windy here and actually presents a good training for time up high. We must be able to push through a little wind in these exposed camps if we want a shot at the top.
Earlier today the team went for an acclimatization hike and I must say put forth a solid performance. Climbing up loose scree with great technique really inspires confidence for our move tomorrow. Now if the weather will cooperate, we will be one step closer to the top!

Speaking of the top, it was a real treat to see JJ and Leah's team descending after a safe trip. Congrats!
RMI Guide Jake Beren & Team
×
Sign Up For Aconcagua 2013 Emails
{/exp:mailinglist:form}
---
More to Explore
Aconcagua: Justman and Team back at Base Camp
December 31, 2013