---
Aconcagua: Justman & Team Camped at Pampa de Las Lenas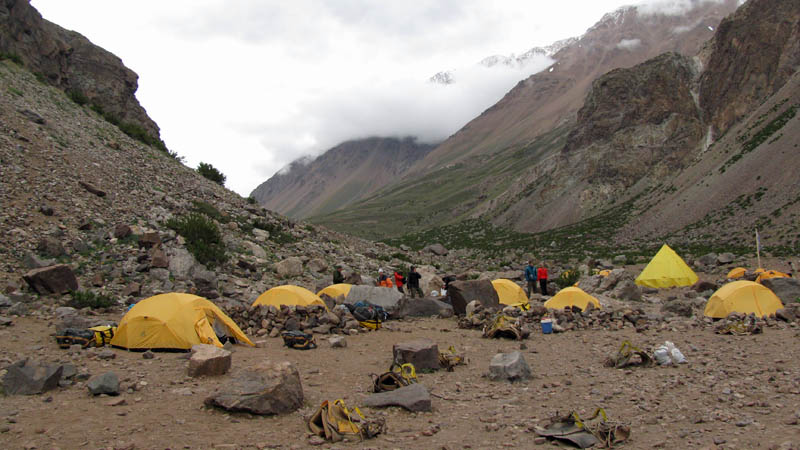 Hello folks! It's JJ and the Aconcagua Team reporting live from Pampa de Las Lenas at 9,000 feet. It's phenomenal to finally hit the trail with the team. And what a team it is! We have brothers and sisters, old climbing buddies and now new friends.
We had a hot and blistery day trekking in the heat. Sunscreen and lip balm was in full effect. However now it is cloudy and we received a few drops of rain, which we welcomed with open arms. The guides are busy chopping fresh vegetables that we are going to grill along with a big slab of beef.
It's one of my favorite things…hanging out with the cowboys and the team. The cowboys like it when you ask questions and it's interesting to learn about their lifestyle. They work hard for it and it's nice to enjoy a great evening of food and their favorite drink…orange Tang.
On The Map
×
Sign Up For Aconcagua 2014 Emails
{/exp:mailinglist:form}
---
More to Explore
Aconcagua: Nugent & Team Rest Day at Camp 1
January 14, 2014
Aconcagua: Stevens & Team Heading Down the Mountain
January 14, 2014