---
Aconcagua: Justman & Team Rest Day at Basecamp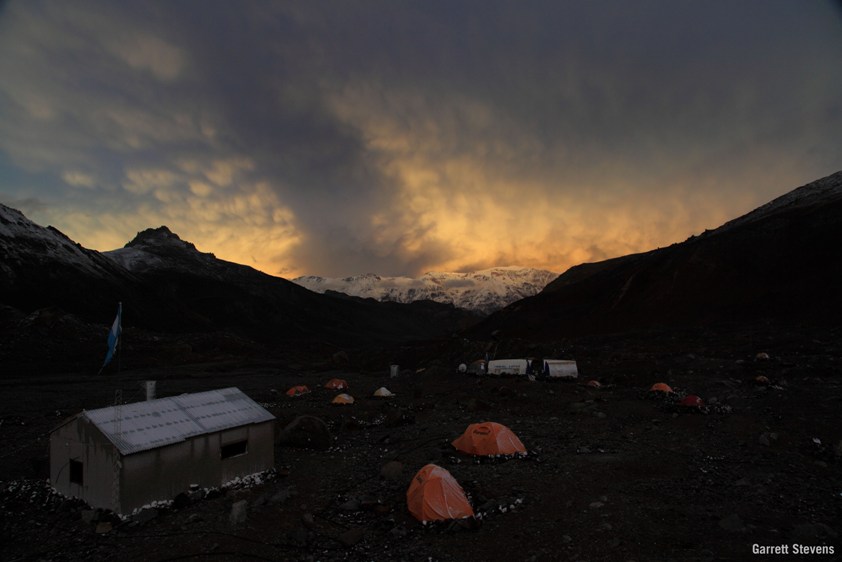 First and foremost…Todd wants to wish his beautiful wife Kelly Happy Birthday! The team spent their first night at Aconcagua Basecamp and everyone woke up this morning feeling great! On a rest day the key is to eat great food and drink lots of liquid to ensure proper acclimatization.
We had scrambled eggs with homemade potatoes. This afternoon we will be making homemade pizzas for the team. We even had Grajalas' cook, Griselda, coming over asking for our recipes!
Later today we will set up the shower tent so we can get clean and smelling back to normal. Another camp activity for today is sorting group gear for our carry to Camp 1 at 16,500 feet.
Happy Birthday Kelly!!!
On The Map
×
Sign Up For Aconcagua 2014 Emails
{/exp:mailinglist:form}
---
More to Explore
Ecuador Seminar: Knoff & Team's Antisana Climb
January 17, 2014
Aconcagua: Nugent & Team at High Camp Ready for Summit Bid Tonight
January 17, 2014