---
Kilimanjaro: Martin & Team enjoy the Ngorongoro Crater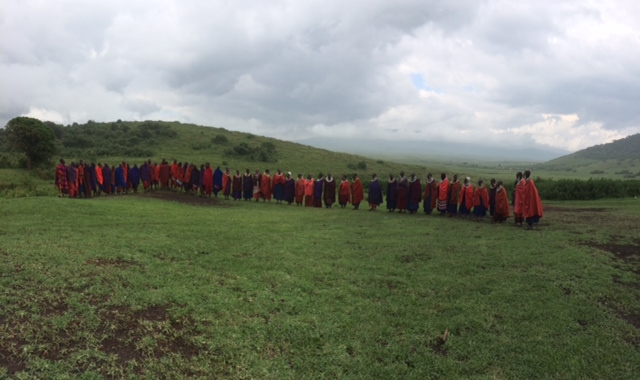 Hello from Plantation Lodge,
We spent the whole day game viewing in Ngorongoro Crater, and it was certainly a highlight for all. The crater itself is massive, and because of the high slopes surrounding the crater and the year round water supply, it is home of about 25,000 resident animals. Needless to say, we added quite a few animals to our list that we started yesterday, including the black rhino. There are only 12 left in this park, and we saw three of them. Hippos, lions, elephants, Cape buffalo, zebras, hyenas, jackals, warthogs, and too many bird species to name, were seen throughout the day.
Once we had our fill of game viewing, we ascending up out of the crater, and went to visit a Maasai village. We were given a tour of the boma and learned all about their simple way of life. It's pretty amazing that they can continue to live in a traditional way despite all the outside pressures to change into the mainstream culture of Tanzania.
Tomorrow we head out for our last and final park - Tarangire. We still have to see a leopard in order to say that we saw the Big 5. We'll see what the day has in store for us.
Best regards,
RMI Guide Jeff Martin & Team
×
Sign Up For Kilimanjaro 2014 Emails
{/exp:mailinglist:form}
---
More to Explore
Aconcagua: Team Camped Beneath the Stars
February 5, 2014