---
Aconcagua: Justman & Team Carry to Camp 2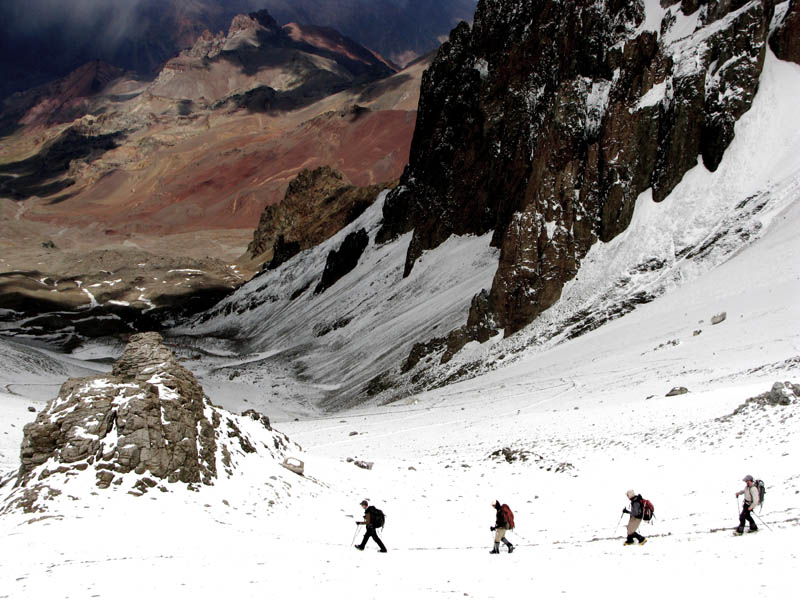 Slogging and chugging away we ascended to Camp 2 in great style. I love when a team stays together every step of the way. It's motivating and it really creates a great team atmosphere.
We arrived at Camp 2 at 18000 feet and cached more food, fuel and gear for the upper mountain. You can always tell how folks are doing by the expressions on their faces. Everyone was all smiles! And how couldn't you be with the spectacular views of the Andes that we enjoyed today.
Now back at Camp 1 we are soaking in the sunshine and relaxing. A couple of climbing rangers stopped by and we share a round of mate and discussed weather. Katrina and I are about to start making the team quesadillas as a mid afternoon pick me up.
RMI Guide JJ Justman and Team
×
Sign Up For Aconcagua 2014 Emails
{/exp:mailinglist:form}
---
More to Explore