---
Mexico's Volcanoes: Team Reaches Summit of Orizaba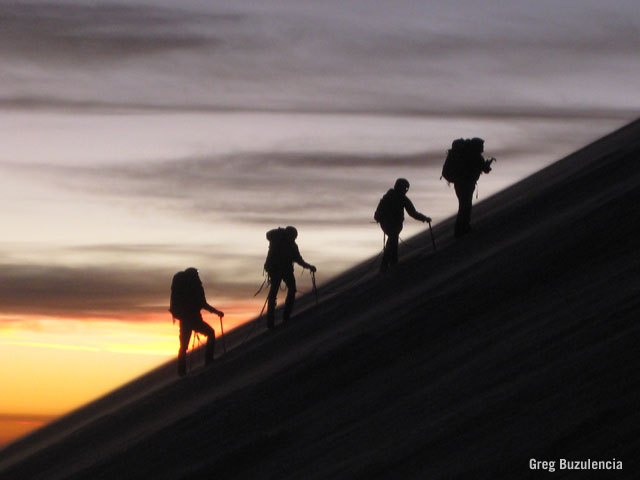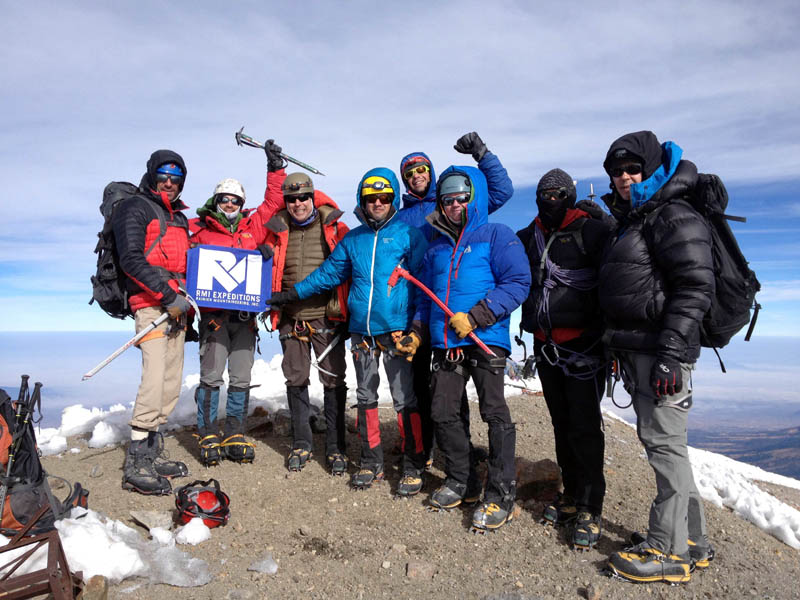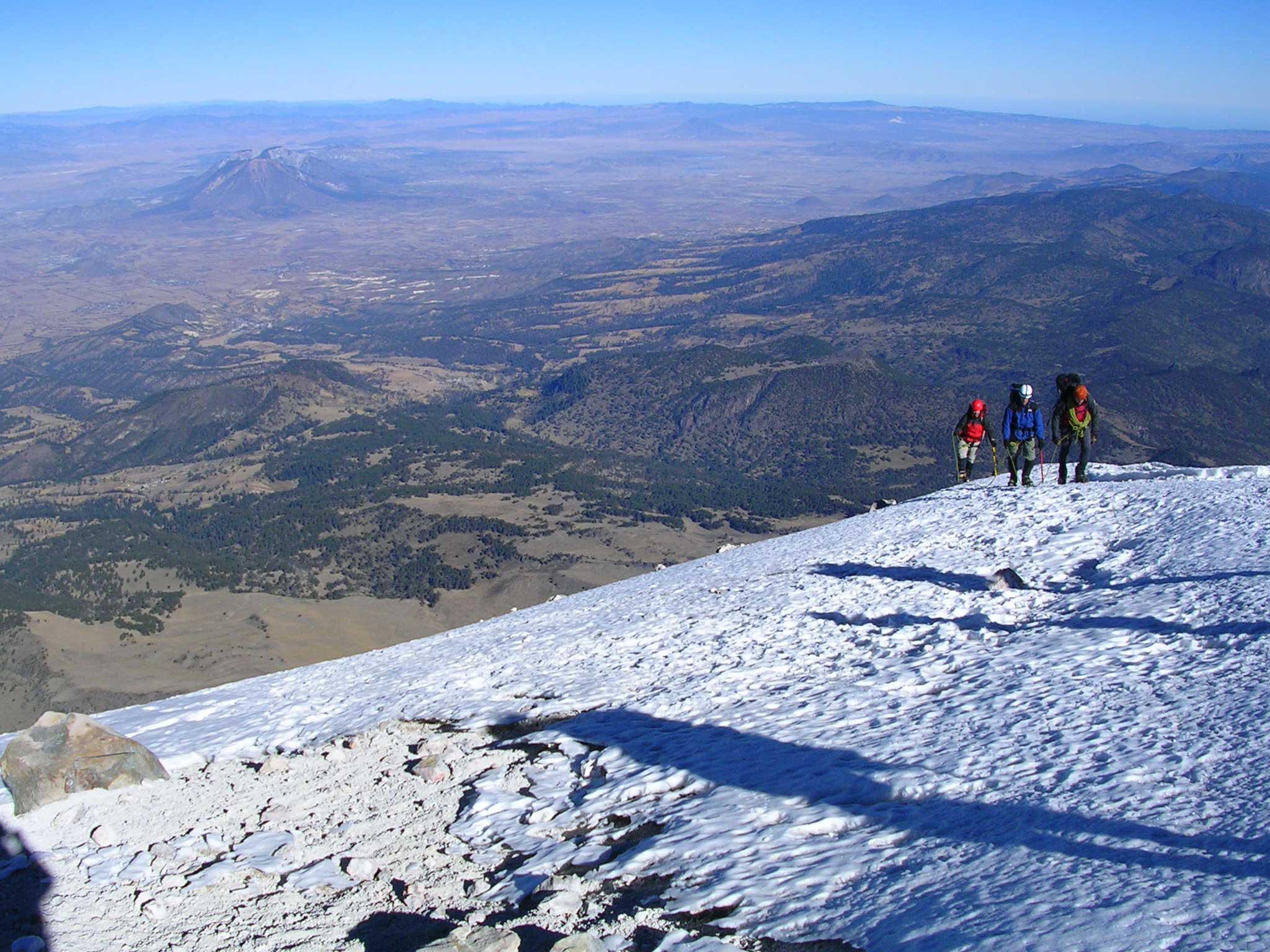 Update: 8 pm PT
Summit day on Orizaba- Today our team bagged the 3rd highest peak in North America! This was quite a feat and the whole crew was feeling the effects of a hard and rewarding day on the mountain. We celebrated with dinner at the Reyes family dining room, sharing stories with each other and climbers we had met on the mountain before retiring for some much needed sleep.
Earlier in the day, and I mean a lot earlier in the day, we woke to perfect starry skies, grabbed a quick breakfast and began the climb. After warming up on the first stretch of the climb, the trail deteriorates into a jungle of rock, snow and ice known as the labyrinth. Our team made short work of this challenge and advanced to the Jamapa glacier. The struggle ascending the Jamapa was rewarded with an amazing sunrise, views Ixta and la melinche and the impressive summit crater. Our team climbed strong back to the Piedra grande hut where we were transported back to town by 4x4.
All in all it's been a great trip. Everyone is worn out but happy to have succeeded as a team on some impressive peaks. It's hard to believe 9 days in Mexico have already come and gone!
6:00 am PT
Hey all this is Geoff Schellens and team standing on the summit of Orizaba. It was a tough climb but everybody is quite happy to be here and enjoyed very good climbing conditions. It's a beautiful day with light wind up here and a beautiful sunrise this morning. That's all for now. We will check in when we get back down.
Adios,
RMI Guide Geoff Schellens

RMI Guide Geoff Schellens calls from the summit of Orizaba.
On The Map
×
Sign Up For Mexico 2014 Emails
{/exp:mailinglist:form}
---
More to Explore
Mexico's Volcanoes: Team Heads for Orizaba
February 21, 2014
Mountaineering Training | Time & Terrain Tips For Training
February 22, 2014