---
Everest Base Camp Trek & Island Peak Climb: Grom & Team's Rest Day in Pheriche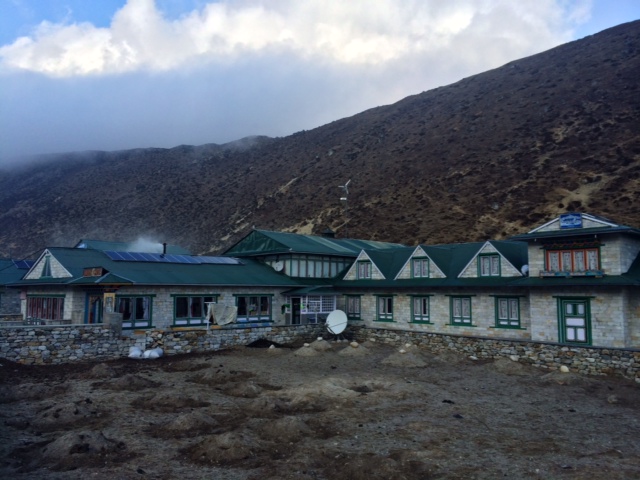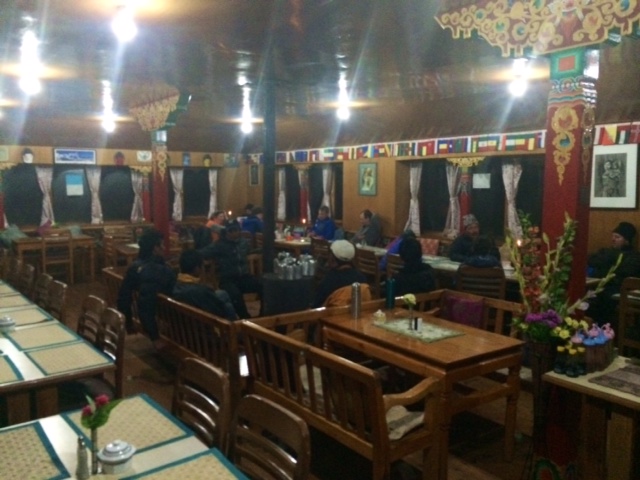 Hello again from Pheriche.
Today was another well-deserved rest day for the team. After breakfast we contemplated going on a hike but the chilly temperatures and wind outside kept us inside pouring more coffee and relaxing in the nice warm sunroom. Everyone did a little exploring of this small village of about a dozen tea houses, some venturing further than others. At 3:00 pm we walked next door to the HRA (Himalayan Rescue Association) and sat in on a short, but informative, talk about altitude and travel issues. The HRA has small seasonal medical facility based here to treat climbers, trekkers, porters, and Sherpa that need help. It was established by the famous American doctor Peter Hacket in 1974.
Our evening was spent watching the local traffic of porters and yaks pass by loaded with gear for this climbing season. Everyone is still in good spirits and looking forward to tomorrow.
RMI Guide Casey Grom and crew
On The Map
×
Sign Up For Everest BC Trek 2014 Emails
{/exp:mailinglist:form}
---
More to Explore