---
Everest Base Camp Trek: Tucker and Team Check in from Gorak Shep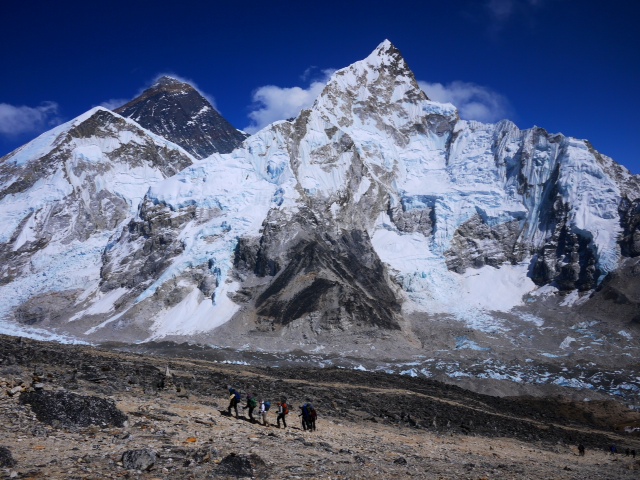 Mark Tucker checking in today from Gorak Shep, at about 17,000' feet. We had a nice hike today with the wonderful weather holding on for us - feeling lucky! We pushed on after we had lunch and got the summit of Kala Patar just over 18,000' feet, right around sunset. The big "E" popped it's top out a couple of times, beautiful colors with an alpine glow, windy, and cold. I am standing outside right now and it is chilly up here! I am looking at about 500 million stars, just a beautiful night aside from cold.
Everybody is tucked in and we are going to get up and rock-n-roll for Base Camp tomorrow. That's the plan, hope it all holds true.
All the best to everybody and we will be keeping you posted!
RMI Guide Mark Tucker & Team

Mark Tucker Checking in from Gorak Shep
×
Sign Up For Everest BC Trek 2014 Emails
{/exp:mailinglist:form}
---
More to Explore
Mt. Everest: Hahn & Team Stroll Into Deboche
March 30, 2014