---
Everest Base Camp Trek: Tucker and Team Arrive in Base Camp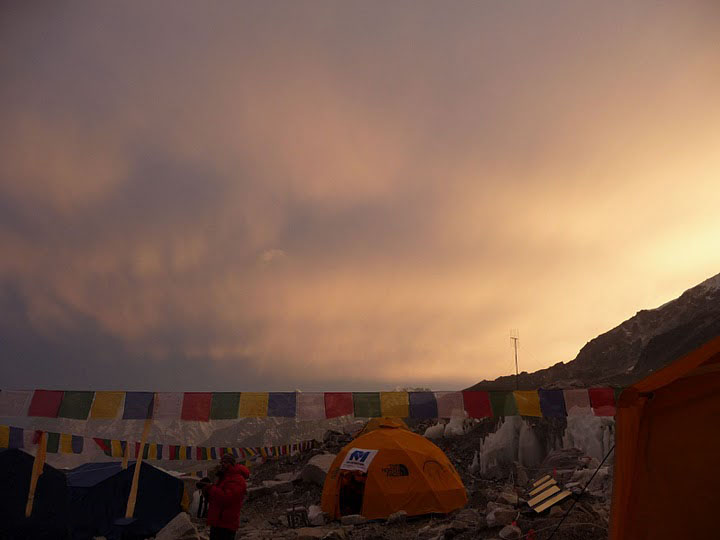 Hi,
It's Mark Tucker here checking in with Rainier Mountaineering's Everest Base Camp Trek, 17,500' feet beautiful Mt. Everest. The Team did a bang'em up job and pulled in here in great shape. We are being treated well. We've got fine tents, and lots of luxuries. We are going to spend two nights here. Tomorrow will be a great day for investigating and poking around this historic site. We are just so psyched, this team took on a big challenge to get here and we are very thrilled.
YEE HA! We will be checking in later.
RMI Guide Mark Tucker & Team

Mark Tucker Checking in from Everest Base Camp.
×
Sign Up For Everest BC Trek 2014 Emails
{/exp:mailinglist:form}
---
More to Explore