---
Everest Base Camp Trek & Island Peak Climb: Grom & Team Relaxing in Tengboche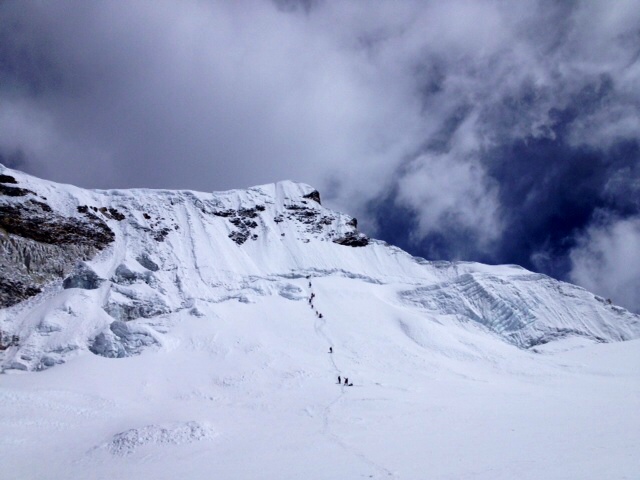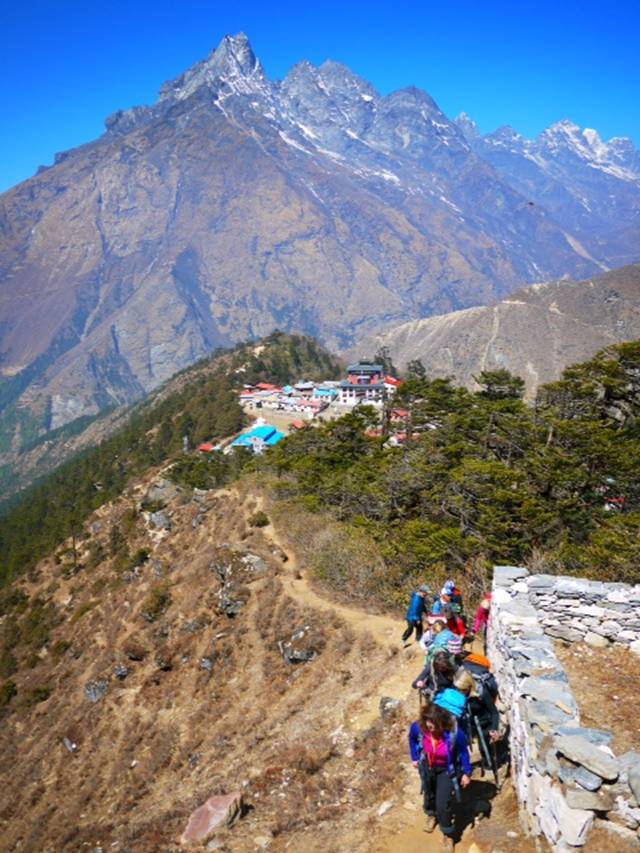 Hello again everyone. We're finally back in the cell and wifi zone!
I'm not sure if the last few sat phone calls went through but here's a quick recap:
Thursday night it snowed for a few hours before we woke for our Island Peak summit climb. Thankfully it was only a few inches and the weather cleared before we started climbing. However, it was just enough to obscure the trail and make our going a little slippery, not dangerous, just very slow and tiring. We climbed up a steep slope into a tricky rock gulley that led to the start of the glacier where we strapped on our crampons and pulled out our ice axes. The start of the glacier was very broken and again required our full attention and lots of stamina, then eased off before the final steep headwall. The last few hundred feet had us ascending fixed rope to the summit and was exhausting due to the thin air. We took a few photos and started rapelling back down to the glacier. All in all it took us eight hours to reach the summit and another five to get back to camp. Three of our six climbers were able to battle to the top and the others gave us as much support as they could.

Today we hiked all the way back to Tengboche and are currently relaxing in a tea house and are very excited about hot showers tomorrow in Namche.
RMI Guide Casey Grom and crew
×
Sign Up For Everest BC Trek 2014 Emails
{/exp:mailinglist:form}
---
More to Explore
Mt. Everest: Hahn & Team Arrive in Base Camp
April 5, 2014