---
Mt. McKinley: Okita and team Fly onto Glacier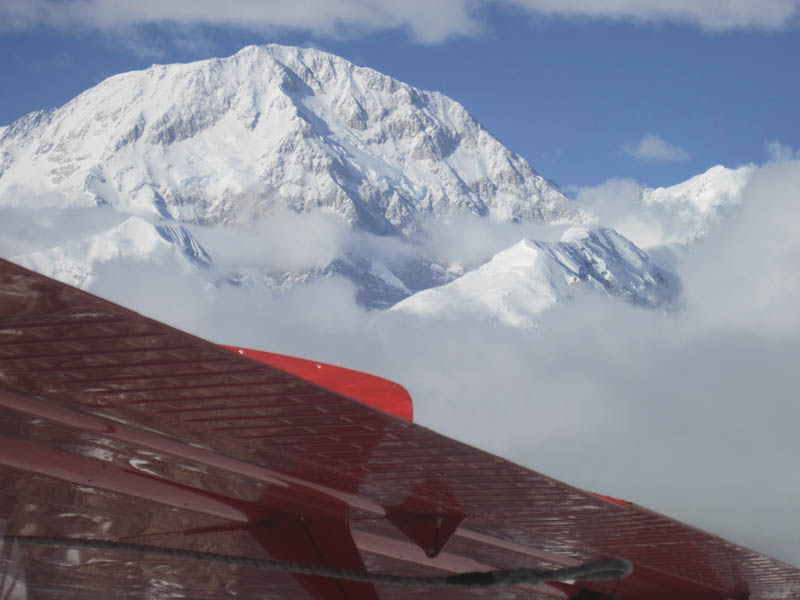 May 22, 2014 - 11:00 pm PT
Our day started great. Breakfast at the Roadhouse again and an early departure from Talkeetna, courtesy of the best air service in town: K2 Aviation. The first hint that conditions were not warm and pleasant came when we landed on some pretty hard snow. Then getting out of the plane we were hit by a chilly wind. But, everyone was excited to be on the mountain and we just put on a few more layers.
Our climb to camp went well, though we were challenged the whole day by that irritating and cold breeze. But that sure didn't slow the team down any. Everyone really did well on this ordinarily difficult day with the heavy loads we were sporting. A quick dinner in bed and the team is now resting comfortably in their tents, getting ready for tomorrow and Ski Hill.
Thanks to the tireless efforts of Leah and Nick who have been making sure that were all fed and ready for tomorrow. Wish us calm winds and more pleasant travels tomorrow. Goodnight from 7,800' Camp on the Kahiltna Glacier.
RMI Guides Brent, Leah, Nick and the whole Team
On The Map
×
Sign Up For Mount Rainier 2014 Emails
{/exp:mailinglist:form}
---
More to Explore
Alaska Seminar: Davis and Team On The Move
May 23, 2014