---
Alaska Seminar: Davis and Team On The Move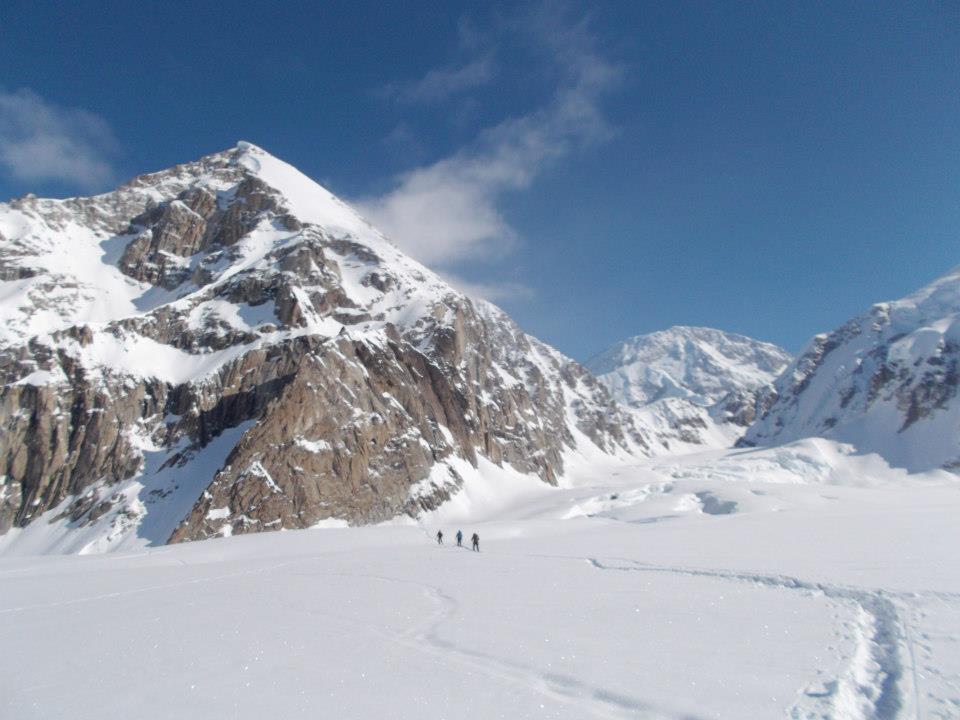 May 23, 2014 - 7:18 pm PT
Our first night away from the airstrip here at 7,800' and it's under beautiful clear blue skies. The winds above 14,000' are moving hard but here it is calm. We walked 3.5 hrs north on the Kahiltna Glacier to the base of Ski Hill and occupied some vacant sites. All told a pretty relaxing afternoon after adjusting to our pack & sled loads. Tomorrow we will gain 2,000' to our next camp at 9,800' which puts us near the base of Kahiltna Dome's east ridge.
Good night friends and family!
RMI Guide Leon Davis & Team
×
Sign Up For Denali 2014 Emails
{/exp:mailinglist:form}
---
More to Explore
Mt. McKinley: Okita and team Fly onto Glacier
May 23, 2014
May 24, 2014