---
Mt. Rainier: Four & Five Day Summit Climbs Reach the Summit!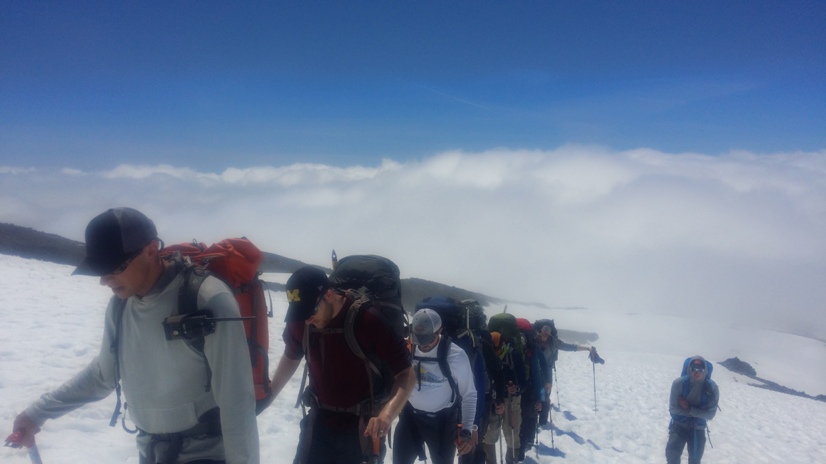 The Four Day Summit Climb led by RMI Guide JJ Justman along with the Five Day Summit Climb team led by Lindsay Mann both reached the summit of Mt. Rainier this morning. The teams spent some time on top and began their descent around 7:30 am. Both teams will return to Camp Muir to re-pack and then will continue down to Paradise. We look forward to seeing the groups at Rainier BaseCamp later today.
Congratualtions to today's Summit Climb teams!
---
More to Explore
Mt. McKinley: Upper West Rib Team Rest at 14,000' Camp
June 10, 2014