---
Mt. McKinley: Haugen and Team Working Hard at 11,000' Camp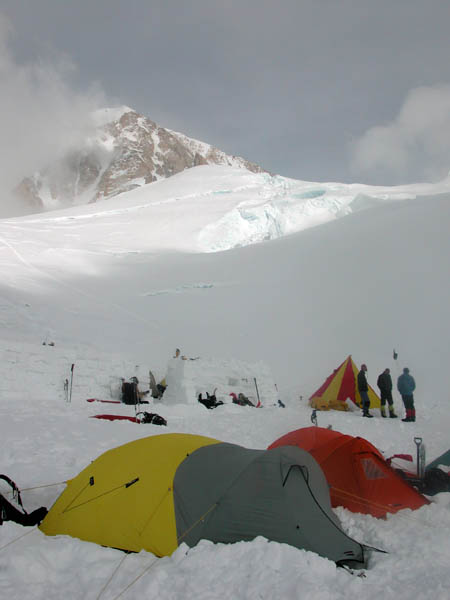 June 17, 2014 - 7:14 pm PT
Once again the weather turned nasty overnight. We woke up to howling winds, snow, and low visibility. We waited until later in the morning and the weather began to get better. We decided to do our back carry since the weather was just good enough to travel. We made great time getting back down to our cache at 10,000'. We dug up our cache and were reunited with much of the food and gear that we will not be using until higher up on the mountain. As we were headed back up to camp, the skies cleared somewhat and the weather was downright pleasant the rest of the day.
Our plan for tomorrow is to cache much of the same food and gear up towards 14,000'. This will take some of the weight off from our move day and help us acclimatize to higher altitudes.
Climb high and sleep low.
RMI Guide Mike Haugen and "The Ocho"
On The Map
×
Sign Up For Denali 2014 Emails
{/exp:mailinglist:form}
---
More to Explore
Mt. McKinley: Beren & Team Rest & Train
June 17, 2014
Mt. McKinley: Nugent & Team Take a Rest Day at 11,000'
June 18, 2014