---
Mt. McKinley: Knoff and Team Ready to Move Up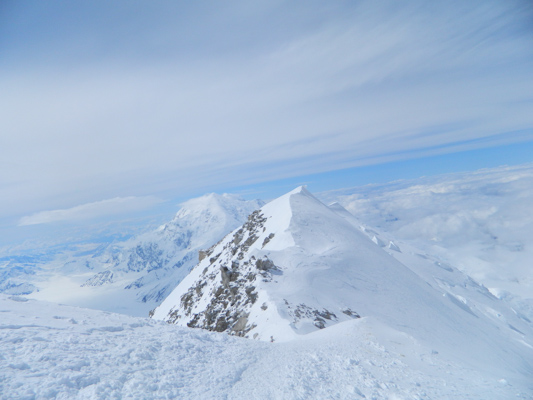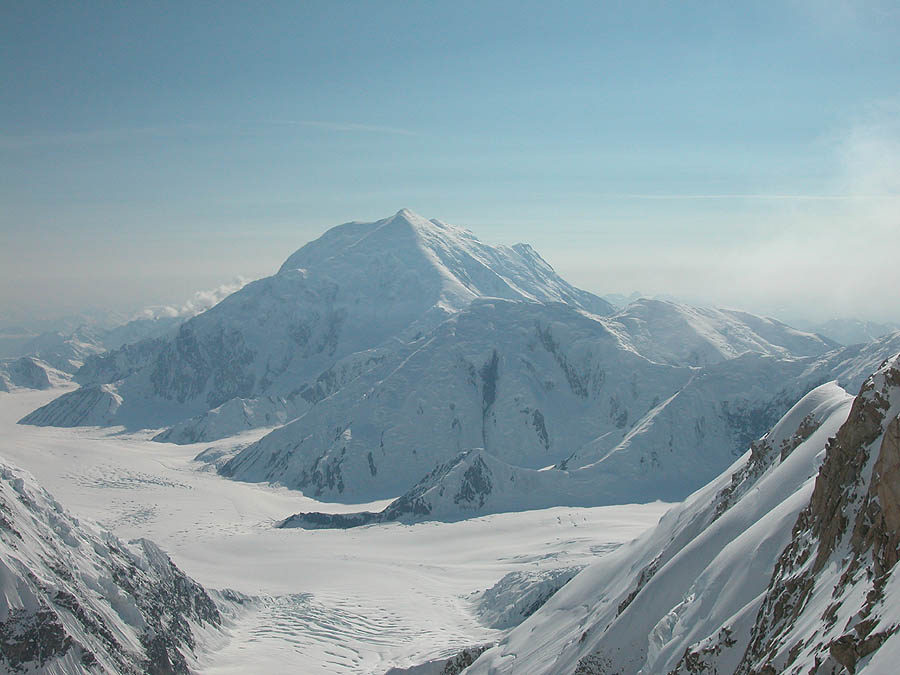 Thursday, July 2, 2014 – 4:43 PM PT
Yesterday our team experienced the unparalleled vistas of a clear sky at 16,200' on Denali as we were finally handed a nearly perfect day. We loaded up three days of lunch and snack food plus a few personal items for our carry to the top of the fixed lines which crest Washburn's Ridge—the most stimulating section of Denali's West Buttress Route. The team did great learning how to jumar. All members of the St. Angelo family and Jay and Mary Lampas hit personal altitude records. Fatima did a great job breaking trail down the lines, literally paving the way for thirty other climbers on the same program as us.
The population of 14k camp has increased dramatically. What once was a camp that resembled a wide cow pasture with wandering wildlife now resembles a city with distinct neighborhoods on main thoroughfares. Just like a city, this can create traffic jams when multiple teams, all roped together, try to move around at the same time. This sudden influx of guided teams means we will need to wake up at 4 am, while the temperature here sits around 5 below, just to beat the crowds and avoid a bottleneck.
This afternoon we had a lengthy breakfast which leaned more along the lines of a leisurely brunch. We then took a beautiful stroll to an incredible precipice called the Edge of the World. Great weather allowed us more breathtaking views and inspired us for the hard days to come. Hopefully our next contact will be from high camp.
RMI Guide Adam Knoff
On The Map
×
Sign Up For Denali 2014 Emails
{/exp:mailinglist:form}
---
More to Explore