---
Mt. Rainier: July 10th Summit!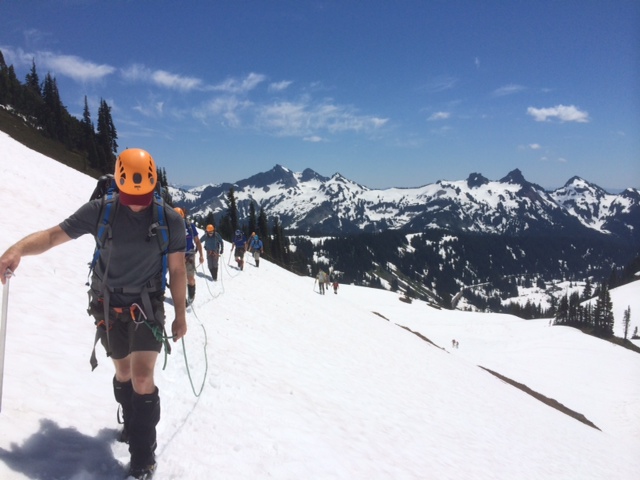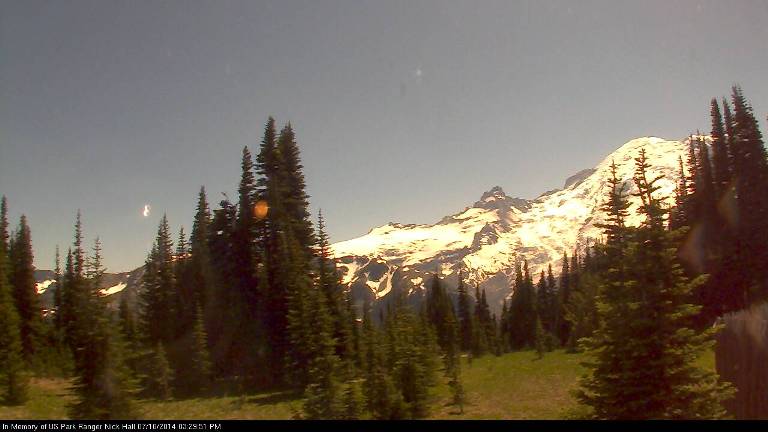 The RMI Four Day Summit Climbs led by RMI Guides Jake Beren and Zeb Blais reached the top of Mt. Rainier early this morning. At 7:15 the teams were descending Disappointment Cleaver en route back to Camp Muir. The teams are doing well and enjoying the blue skies and calm weather.
The Expedition Skills Seminar - Emmons led by RMI Guide Walter Hailes reached the summit of Mt. Rainier this morning via the Emmons Glacier route. The team has descended to Camp Schurman where they will spend the night before returning to Ashford tomorrow.
Congratulations to Today's Teams!
---
More to Explore
Mt. McKinley: Hahn & Team Holding Steady
July 10, 2014