---
Team Summits Fuya Fuya in Preparation for Cayambe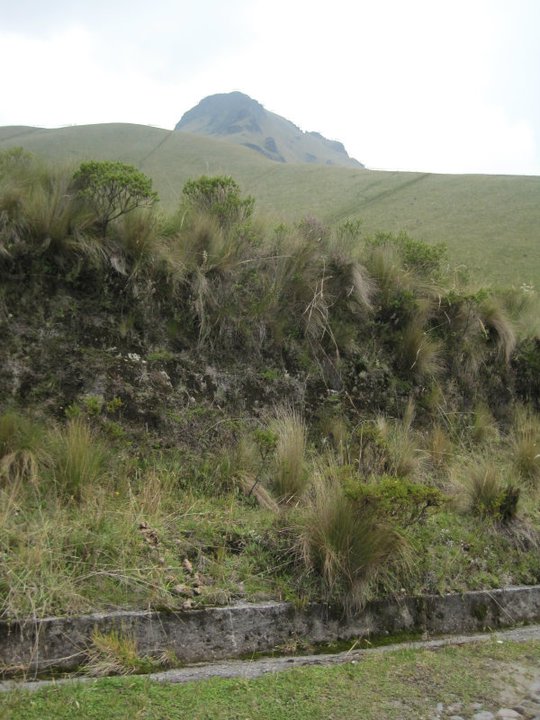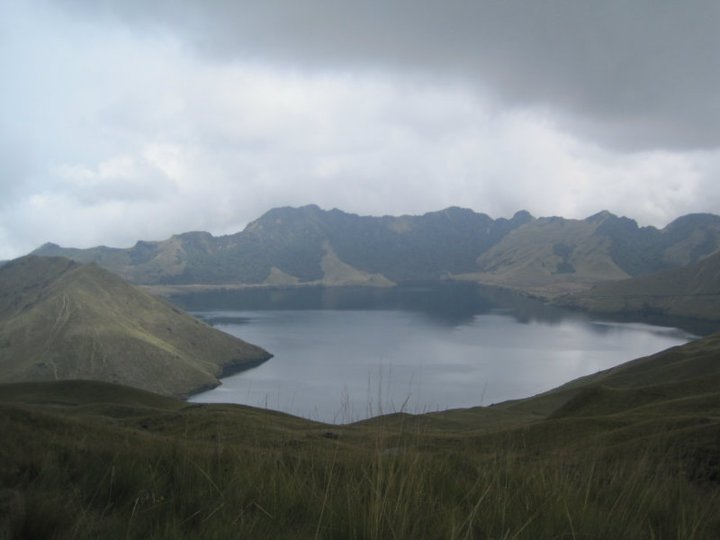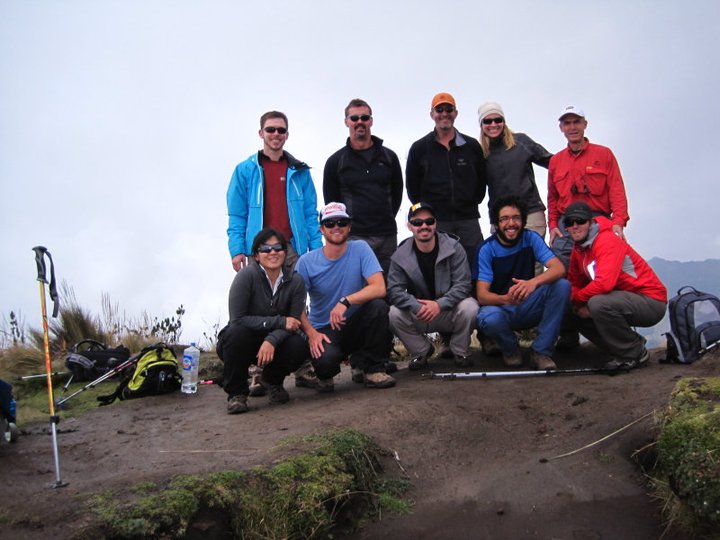 Today was another great day for the crew down here in Ecuador. After an early rise and quick breakfast we loaded up our van and headed out on the road from Quito into the countryside. The valleys and mountainsides around Quito are a gorgeous emerald green and the high peaks were all covered in fresh snow. We caught glimpses of our first mountaineering objective Cayambe, as clouds moved in and out. Needless to say the group was excited as we continued past Cayambe to a large volcanic caldera called Fuya Fuya. We spent the late morning and early afternoon summiting one of the twin peaks of Fuya Fuya at around 4,200 m. The views from the summit were spectacular. We looked down on a huge lake filling the crater and were surrounded by many beautiful peaks. After a quick descent the team headed to the Hacienda San Luis for dinner some R&R. Everybody is enjoying the beautiful grounds and rustic rooms (complete with fireplace) here. Tomorow's plans call for a trip to the open air market in Otovalo and then a move up to the climber refugio high on Cayambe!
I'll check in again as soon as I can, we hope everyone at home is doing well too!
Ciao from the Equator!
Thanks to Dawn Kim for the photos in this post!
---
More to Explore