---
Aconcagua: Carry to Camp 3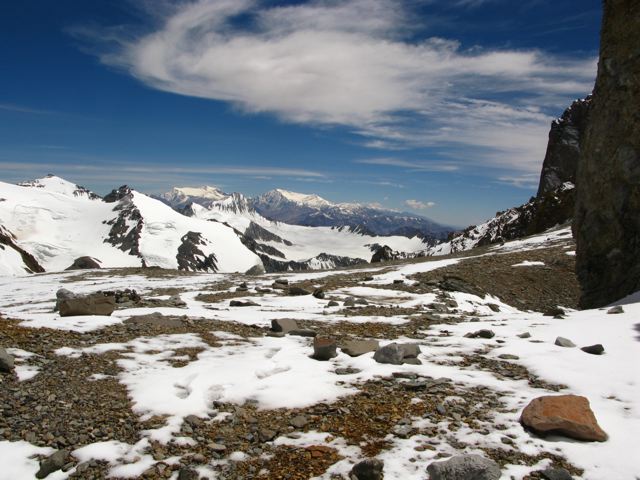 Despite weather forecasts calling for high winds, we woke to clear skies, cool temps, and dissipating winds. By mid-morning, the weather looked good enough to do our carry. Our loads where light today as we only had to move three days worth of food, as well as a small amount of personal gear up hill to camp 3. The group climbed in style, arriving at our 19,600 ft camp in about 3.5 hours. The descent went quickly, and the group is back in camp resting, re-hydrating, and preparing for our last rest day before the summit push.
The stoke meter boosted to 8 today with our beautiful weather and successful carry.
We'll check in tomorrow with tales of rest day shenanigans.
RMI Guide Gabriel Barral and the Aconcagua Team
×
Sign Up For Aconcagua 2011 Emails
{/exp:mailinglist:form}
---
More to Explore
Vinson: First Ascent of Midnight Ridge
January 18, 2011
Vinson: The Team Explores the area near Union Glacier
January 19, 2011