---
Mt. Everest Expedition: Sara Recounts the Puja Ceremony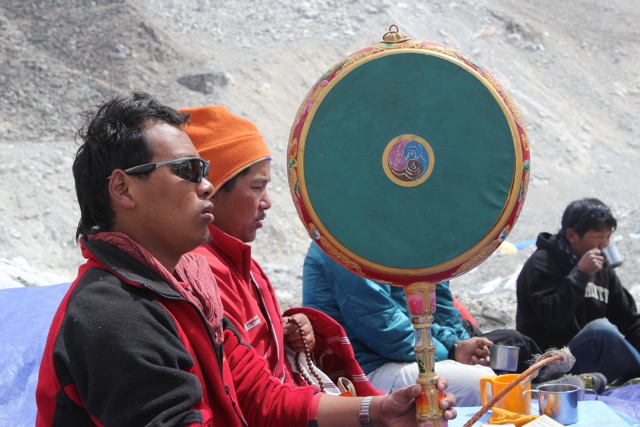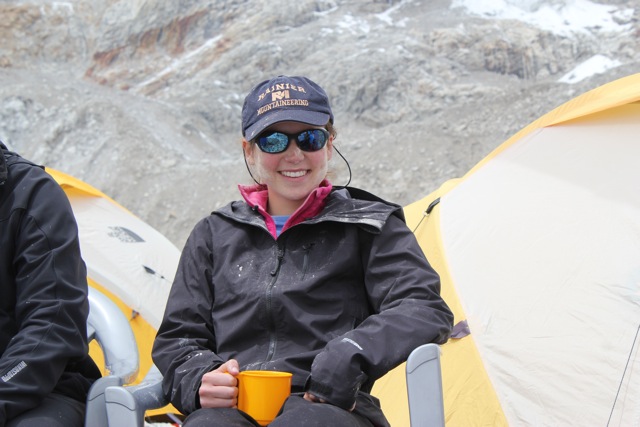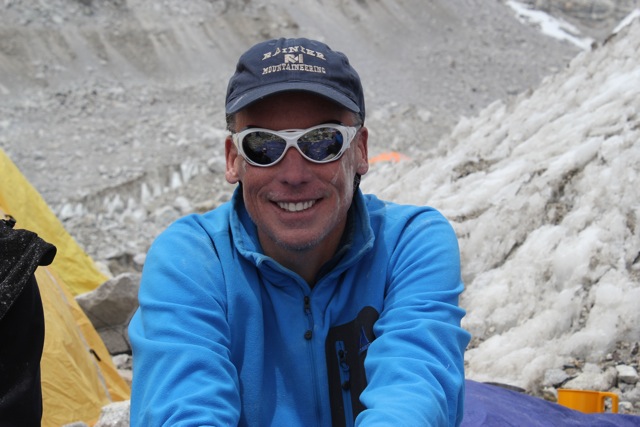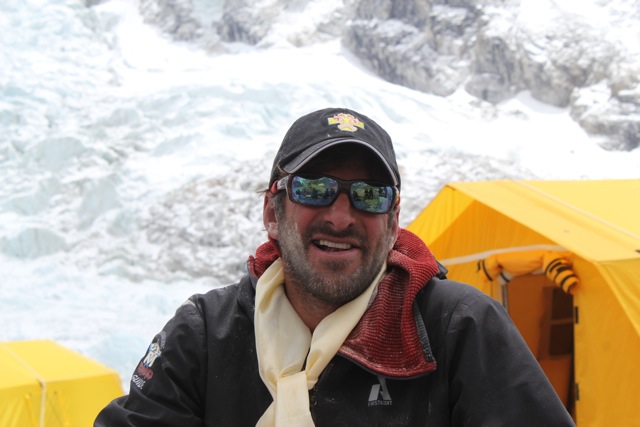 Hi from Everest Basecamp.
Five days ago our expedition arrived at Basecamp. Many days before we arrived, our team of Sherpas were up here preparing our campsite, setting up
tents, and putting up the Puja altar. Once the Puja altar was constructed, the next order of business was to pick the day on which the Puja ceremony
would be performed. The actual day the Puja is performed on is just as important as the Puja, and April 9th was the day that was selected for our team.
The actual Puja ceremony takes about two hours. Two Buddhist monks sit in front of the altar, and chant and sing religious poems and songs, while the
rest of the team gathers around listening. We place our climbing gear and food around the altar so that it can be blessed by the Buddhist monks, and
since we are on a glacier, mats were also laid out so that everyone could sit comfortably. Tea and coffee were served to everyone throughout the ceremony.
Towards the end of the Puja, Buddhist prayer flags are draped from the top of the Puja altar to every corner of our camp (which is quite large.) An
American flag was raised from the top along with a RMI flag, and a Taos, New Mexico flag (which is the home of Dave Hahn). My dad even put a Baltustrol golf club patch on the altar, which is probably the first time that has ever been displayed at Everest Basecamp.
The end of the ceremony was marked when tsampa is thrown into the air and spread on everyone's faces and hair for good luck. Although I still can see
some of the tsampa on my clothing, we hope this means we will have a lot of luck when we are higher up on the mountain. Food and drinks were passed around to all, and then it became a party where Sherpas, porters, and even the medical doctors from the clinic next door began to show up. Cans of Everest beer, coke, and sprite were shared and snickers bars, mars bars, cakes, and pastries were served. There were about 30+ birds flying around trying to eat some of the delicious food.
The Puja ceremony really meant a lot to our Sherpas. It is performed every time an expedition attempts to climb a large mountain in the Himalaya, and
the beautiful Puja alter remains standing throughout the whole expedition.
As I sit here on the morning of April 11th in our communications tent looking out onto Nuptse, two of our climbing Sherpas and Dave have just
reached Camp One. Two more of our Sherpa Team have also reached Camp 2 this morning.
In the days that follow, we will continue to focus on our acclimatization and training to make sure we are ready to go up to Camp 1.
Sara McGahan
On The Map
×
Sign Up For Everest 2011 Emails
{/exp:mailinglist:form}
---
More to Explore