---
Mt. Everest Expedition: Final Rest Day at Base Camp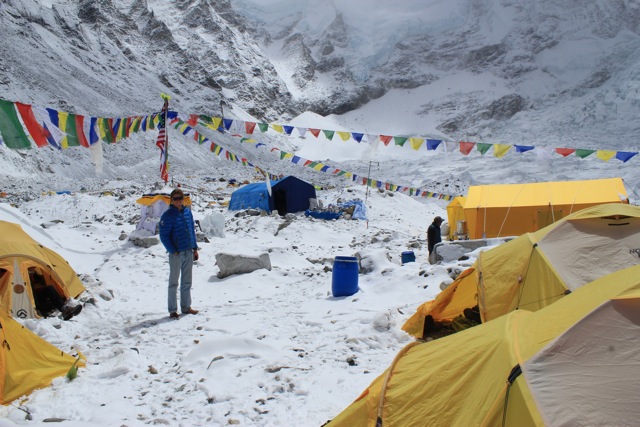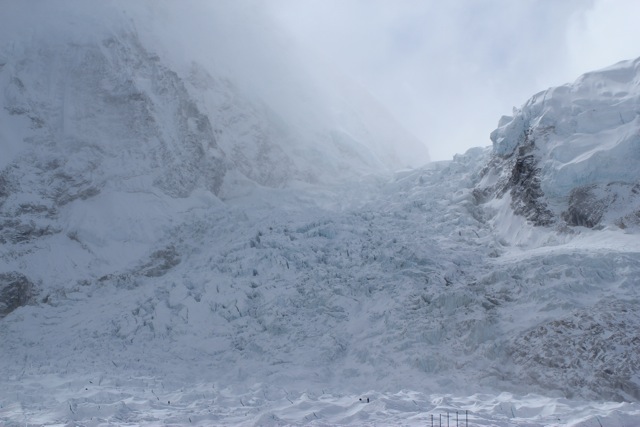 Today is our third and final rest day before we head back up the Ice fall to begin our second rotation. If all goes as planned, this rotation will consist of spending one night at Camp 1 and then four nights at Camp 2 before returning back down to Base Camp. Our plan after that is then to rest for a couple of days, then to climb back up to Camp 1 and 2 and sleep as high as Camp 3 before returning back down. This would be our third rotation and the final rotation before our summit bid. Then we will rest for a week or so. If all goes well, we will make our summit push sometime in the latter part of May.
Mentally and physically, this next month will be the hardest month of my life. I worry that I won't be physically strong enough to climb through all of these rotations, and that I might lose my focus. It's so mentally difficult climbing down when it took so much effort climbing up to that spot, but I do know that every time I do climb up to a point where I've been before I feel stronger and I can breathe easier. I also completely understand why we have to climb up and down for acclimatization purposes, but doing so has been a huge challenge.
As difficult as it may seem, the first month of this trip has been one of the most extraordinary experiences of my life and I know this second month will be just as amazing. I've met some incredible people, and never in my life have I been more breath taken at the place that I'm in. Base Camp has begun feeling like home.
I want to say hi to all my family and friends, and I want to thank everyone for the comments and support.
Sara McGahan
×
Sign Up For Everest 2011 Emails
{/exp:mailinglist:form}
---
More to Explore
Mt. Everest Expedition: The Process of the Climb
April 26, 2011
Mt. Everest Expedition: The Start of Another Rotation
April 28, 2011