---
Mt. Everest Expedition: The Start of Another Rotation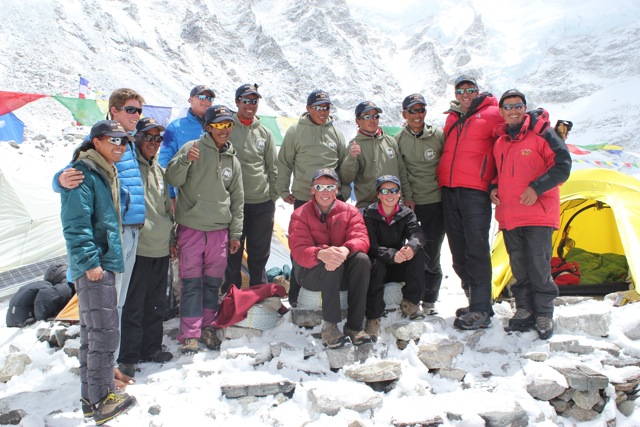 It's a beautiful day here at Everest Base Camp.
RMI Expedition Leader Dave Hahn and our team of climbers and Sherpa left Base Camp early this morning en route to Camp 1. The team made great time through the Khumbu Ice fall and up to almost 20,000'. They are now tucked in comfortably at Camp 1.
Their plan for tomorrow is another early start to climb up to Camp 2. The Western Cwm can get quite warm with its high ice walls and an early start will get them through with some cooler temperatures. The team will spend several nights at Camp 2 (21,000') to acclimatize. While at Camp 2 they will be accompanied by climbing Sherpa Lam Babu and Tsering as well as our cook Yubarj.
Two members of our Sherpa staff, Kaji and Dawa, went to Camp 2 a few days ago to ready the camp for the team's arrival and have now returned to Base Camp.
I attended a meeting today here at Base Camp to discuss the plan for getting the rope up to the South Col and finishing the route work. Things went well at the meeting with a great amount of support and cooperation amongst the teams.
Life is good here on the glacier.
Till next time,
RMI Guide Mark Tucker
On The Map
×
Sign Up For Everest 2011 Emails
{/exp:mailinglist:form}
---
More to Explore
Mt. Everest Expedition: Final Rest Day at Base Camp
April 27, 2011