---
Mt. Everest Expedition: Team at the South Summit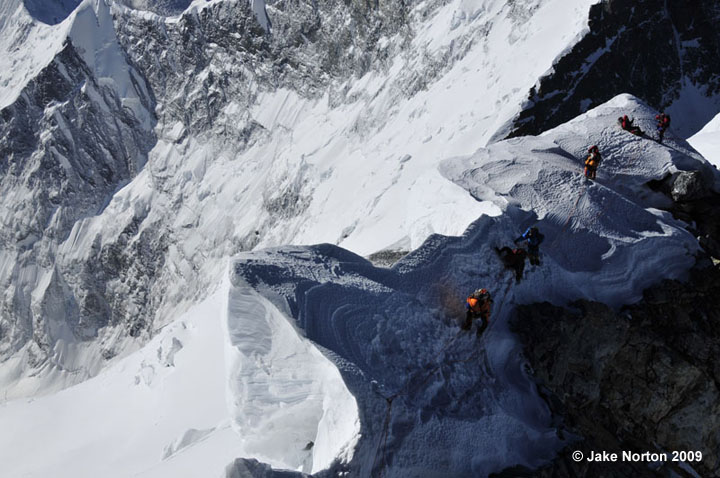 Team at the South Summit and things are great! Dawn came up a half hour ago. The sun came out and what a beautiful day. Clouds lifted and mountains all over- Kangchenjunga, Shishapangma, Cho Oyu, Makalu, as well as many more.
Went through the check list with Dave and all systems green light. They kept saying how much fun they were having, guess these guys have never been to Hawaii.
Not on top just yet, they need to traverse the ridge over to the Hillary Step. And a bit more uphill on moderate terrain before the top.
Two more hours at the most if no other climbers on the route. We are making pretty good time. Just a beautiful day on Mt. Everest!
More later,
RMI Guide Mark Tucker
×
Sign Up For Everest 2011 Emails
{/exp:mailinglist:form}
---
More to Explore