---
Mt. Everest Expedition: Season Ends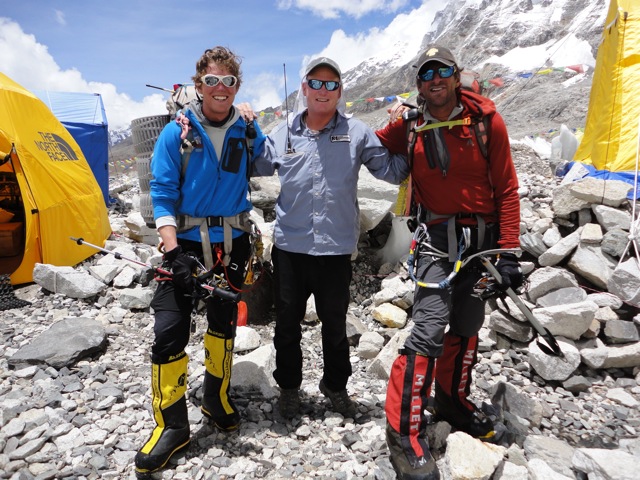 RMI Guide Mark Tucker reported from Everest Base Camp that RMI Guide Melissa Arnot and her climbing partner Dave Morton have safely returned to Base Camp. Unfortunately, they were unable to summit Mt. Everest on this expedition but we are all glad that they are back safe and sound.
The season on Mt. Everest is complete and the tent city at 17,575' which came alive in mid March with expedition members, trekkers, Sherpa and Base Camp staff is now bare of tents and people.
Congratulations again to RMI Guides Dave Hahn and Linden Mallory on their successful summit climb. Thank you to Mark Tucker and all the staff at High Altitude Dreams for another safe and successful season on Mt. Everest.
---
More to Explore