---
Kilimanjaro: Team Arrives in Arusha, Tanzania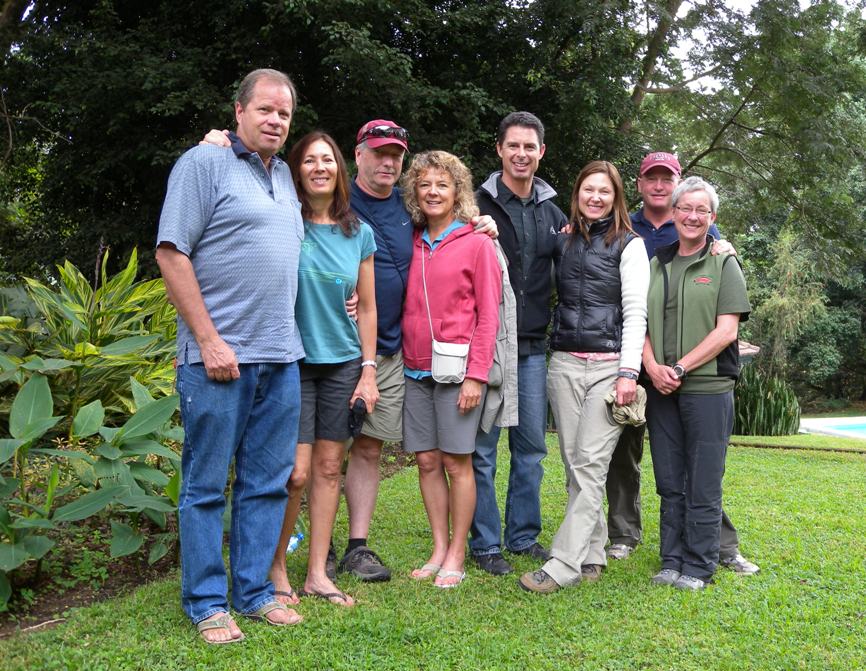 Greetings from Tanzania,
The team has gathered at the Dik Dik Hotel in Tanzania. Sometimes the toughest part about starting a trip like this is getting out of town and sitting on a plane for such long time periods. Now that those things are behind us we can begin to focus on our adventure.
We enjoyed a beautiful day at the Dik Dik Hotel mostly napping, resting and eating then had to do a little work to get ready for our climb of Kilimanjaro. We went through a thorough gear check and discussed how to pack our bag and packs for the mountain. A team meeting to discuss our plans for the next few days and coordinating with our mountain staff to assure all our gear is packed, weighed and ready to go.
This is the first trip to Africa for all of our team members and they are fired up for the climb which begins tomorrow. We have planned for an early breakfast and then will make the 90 minute drive to the Machame Gate, our entrance to Kilimanjaro National Park. We start our climb with a 6 to 7 hour hike to our first mountain camp, Machame Camp.
We will send updates throughout our climb and hope you will follow along. Everyone is excited to get started!
Uusiku mwema (good night),
RMI Guide Mark Tucker
×
Sign Up For Kilimanjaro 2011 Emails
{/exp:mailinglist:form}
---
More to Explore