---
Mt. Rainier: August 24th Update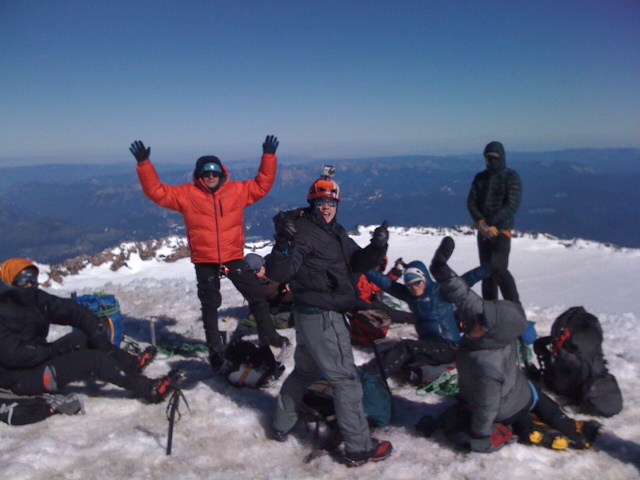 The Mt. Rainier Four Day Summit Climb led by Pete Van Deventer radioed from the summit at 7:20 a.m. They crested the summit just before 7 a.m. with clear blue skies and calm winds in the crater. It's a gorgeous day on Mt. Rainier! After spending some time enjoying the magnificent views, the teams will begin their descent back to Paradise.
Seth Waterfall and the Expedition Skills Seminar - Emmons team checked in from Camp Schurman. The entire team reached the summit yesterday. They spent almost the entire previous night battling a tough storm, but the team managed to overcome the challenge and enjoyed a beautiful climb of the Emmons Glacier. Today they will descend down the White River valley for the final leg of their trip.
Congratulations RMI teams!
---
More to Explore
Mt. Rainier: August 23rd Summit!
August 23, 2011
North Cascades - Mt. Shuksan Team Summit!
August 24, 2011