---
Mt. Rainier: August 23rd Summit!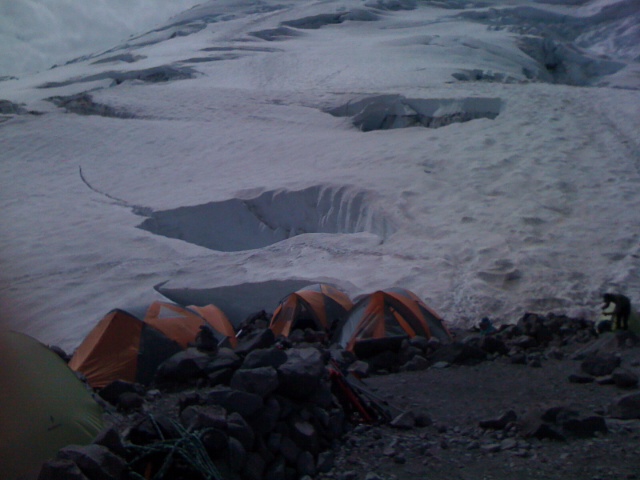 The Four Day Summit Climb August 20 - 23 led by RMI Guides Dave Hahn and Jake Beren reached the top of Mt. Rainier today! They experienced very high winds with a cloud cap on top of the mountain. The teams began their descent from the crater rim a little after 9:00 a.m. PT.
RMI Guide Seth Waterfall and the Expedition Skills Seminar - Emmons will continue training today. Due to high winds and heavy rain last night the team will postpone their summit attempt until tomorrow morning.
Congratulations to today's Summit Climb team!
---
More to Explore
Mt. Rainier: Update August 22nd
August 22, 2011
Mt. Rainier: August 24th Update
August 24, 2011