---
Vinson Massif
Vinson Massif: Guides Arrive in Punta Arenas, Chile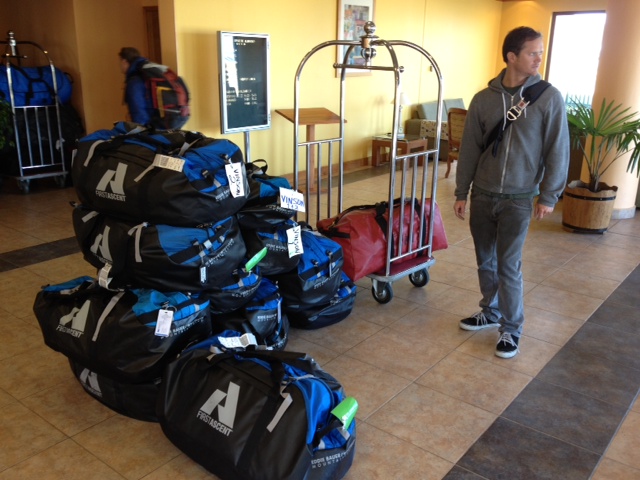 This is Seth and Billy checking in from Punta Arenas, Chile. We arrived yesterday afternoon after 31 straight hours of travel. Lucky for us all of our 13 bags made the trip with us!
We're meeting up with the rest of the crew this evening and in the meantime we are going to get some fresh food to take to Antarctica. We are also going to continue to enjoy the one (1) song that is on continuous loop here in the hotel restaurant.
We'll check in again tomorrow!
×
Sign Up For Vinson Massif 2011 Emails
{/exp:mailinglist:form}
---
More Updates
Previous
November 13, 2011
Vinson Massif
Next
November 13, 2011
Vinson Massif