---
Aconcagua Expedition: Resting at Base Camp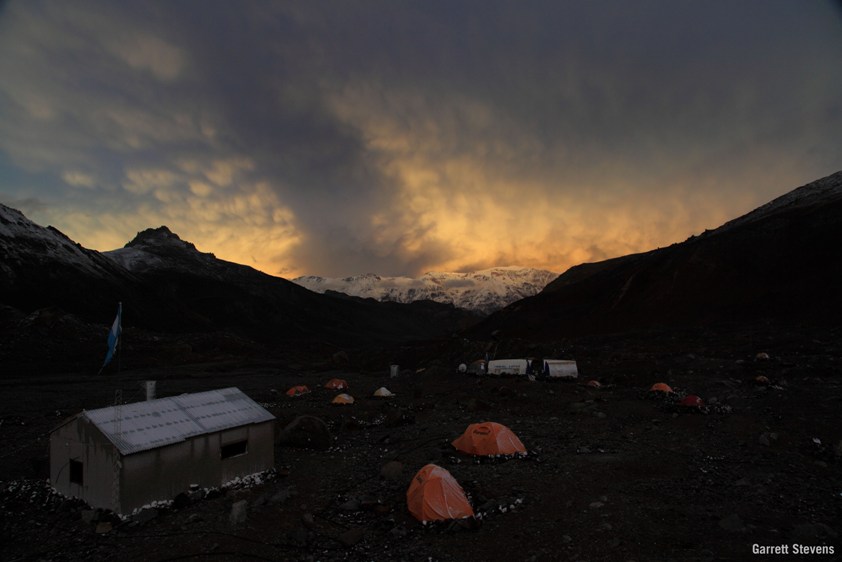 Hey all,
This is the Aconcagua crew checking in from Base Camp. It's been a beautiful rest day here with crystal blue skies most of the morning. It was a great day to sit outside, enjoy the sun, and visit with other teams here. Several folks were even warm enough to take showers via nalgene bottles.
It hasn't been all play though, as each team member had to sort through gear and decide what is going to make the move with us and what will stay here at base camp. It's an important task, since from here on out, every extra thing we bring adds weight to our packs. We will enjoy a last gourmet dinner from our outfitter, Grajales, before our big move to Camp 1 tomorrow. As I write, clouds are building, and it looks like we may get a touch of snow to brighten the landscape tonight.
All the best, and we'll check in from 16,000' tomorrow!
Ciao,
RMI Guides Pete, Gabi, Gilbert, and team
On The Map
×
Sign Up For Aconcagua 2012 Emails
{/exp:mailinglist:form}
---
More to Explore
Ecuador's Volcanoes: First Acclimatization Hike
January 12, 2012