---
Mt. Everest Expedition: Team At Camp 4 Ready for Summit Bid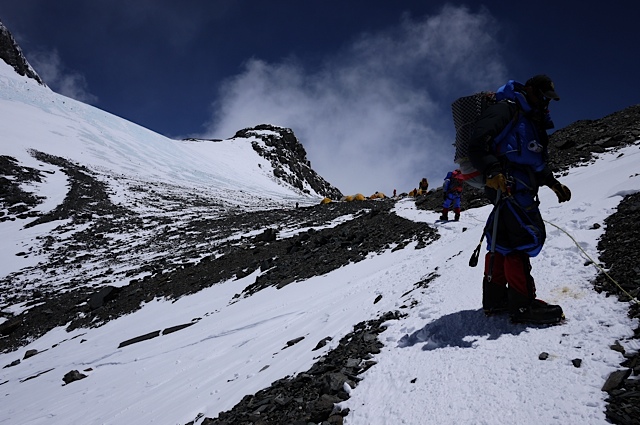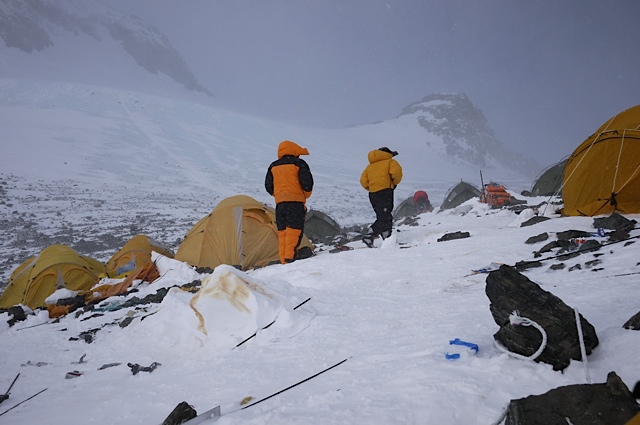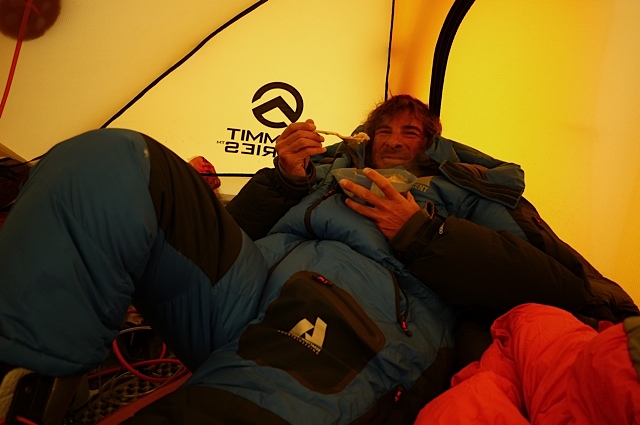 Hey, this is Dave Hahn calling down from High Camp (Camp 4) on Mt. Everest. We are just about at 8,000 meters. I hope you can hear me the winds are beating the stuffing out of our tent fabric right now. We got up here late morning today, we moved up pretty well from Camp 3, in about 4 ½ hours. Very crowded conditions on the Lhotse Face but the team was doing well and we cruised on up here.
It was a beautiful day but as soon as we got into the South Col the wind was blowing. Our forecast has changed a little bit, it's not looking like quite the great window of opportunity that we thought it would be. There are a number of teams going for the summit tonight. In fact, many of them are starting and it's not even 8 pm yet. We may not be starting if the wind is still blowing. We are thinking we can wait it out and maybe get some better weather tomorrow. But we are ready to go if this wind drops and the crowded conditions aren't too bad.
Four team members, four Sherpa up here on the South Col and it's exciting as always. We don't know what's going to happen but we are going to play our cards right.

RMI Guide Dave Hahn calls from Camp 4 on Mt. Everest.
On The Map
×
Sign Up For Everest 2012 Emails
{/exp:mailinglist:form}
---
More to Explore