---
Mt. McKinley: Tyler Jones & Team Ready for Flight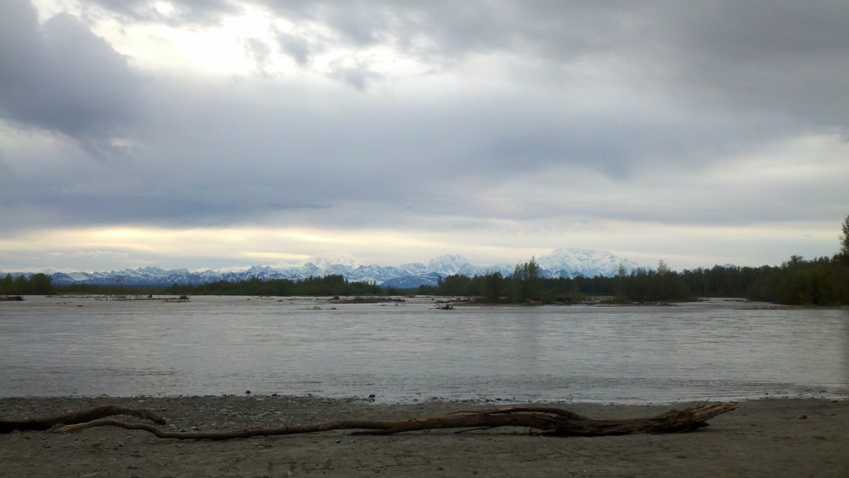 Hello! It's Tyler,Eric and Logan checking in after a long day of work in Talkeetna.
Yesterday we had a sunny drive through the Alaskan scenery before arriving in Talkeetna in late evening. This completed a long day of travel from our various home bases to our soon to be new home on the "Great One"- Denali.
This morning the team met for breakfast at the Roadhouse Restaurant to officially start the program. After chatting about the day, we walked across the small town of Talkeetna to K2 Aviation. As planes took off and landed around us, the team spread out clothing and equipment in the airport hanger and consulted endless checklists. As we made our final gear selections, the hanger was buzzing with excitement.
After an afternoon break for pizza and salad, we all headed to the National Park Service headquarters for an orientation meeting. We chatted about the importance of keeping our impact low as we climb and live in the park for the next few weeks. After the orientation, we spent some time working on rigging sleds, setting up tents and building other skills.
At noon the hanger looked like a yard sale; clothing and gear scattered everywhere. By the time we left for dinner, all of our ducks were in a row. We now have duffels and packs neatly stacked in the front of the hanger. We are ready to go and eager to get on the glacier.
×
Sign Up For Denali 2012 Emails
{/exp:mailinglist:form}
---
More to Explore