---
Mt. Rainier: June 19th Summit!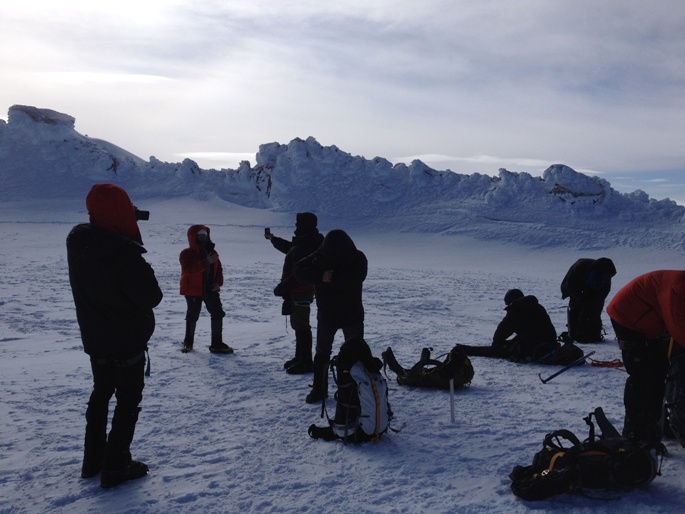 Our Four Day Summit Climb Teams led by Mark Falender and Solveig Waterfall reached the summit of Mt. Rainier today. The teams reported light winds, few clouds, and very pleasant weather with the sun peaking through every now and then. The teams are now en route back to RMI Basecamp in Ashford.
Mike Haugen and the Expedition Skills Seminar team also reached the summit of Mt. Rainier via the Kautz Route and reported similar conditions. They are headed back to their high camp at 10,800' feet and will finish their week of training on the mountain and return to RMI Basecamp tomorrow afternoon.
Congratulations to today's teams!
---
More to Explore
Mt. McKinley: Walter & Team Rest Day at 11K Camp
June 19, 2012