---
Mt. McKinley: Walter & Team Rest Day at 11K Camp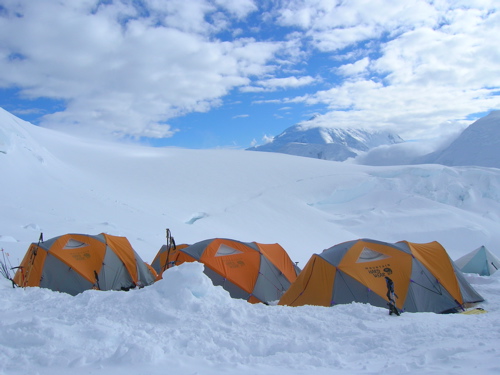 Hi guys, this is Mike checking in from the 11k camp on Denali. All is well. We decided to spend another day here at 11,200' instead of moving up to 14,200' today. We are spending the day resting, eating, and getting more acclimated to the altitude before venturing higher. We are hoping to move up to 14k tomorrow, weather pending. Until then, we're enjoying the sunny, hot weather and just lazing around. Hopefully our next dispatch will be from higher ground.
Cheers,
RMI Guide Mike Walter
On The Map
---
More to Explore
Mt. Rainier: June 19th Summit!
June 19, 2012